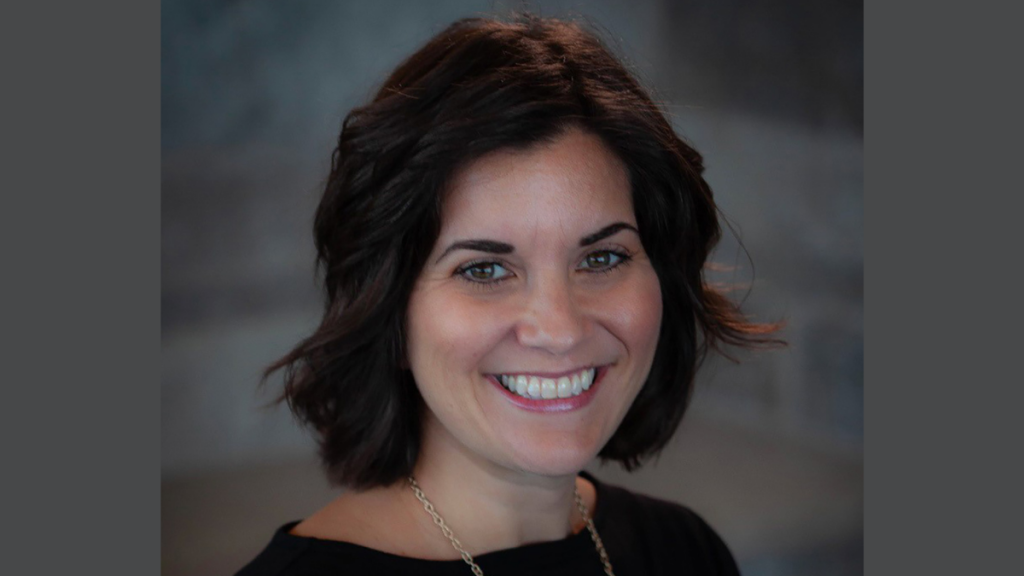 Melissa Falendysz is Ready For Anything
04/24/2023
By Carrie Mantey
"Events have always intrigued me, ever since I was young," says Melissa Falendysz, a Certified Meeting Professional (CMP) and program manager based out of Appleton, who's been working at BCD Meetings & Events for just over a year. "Growing up near Lambeau Field, I would always see the community events hosted by the Green Bay Packers on the news. I remember thinking how neat it would be to be a part of something that would bring people such joy."
After high school, Falendysz spent a couple of years working at the front desk of a hotel, but it wasn't until local colleges started creating degrees specifically for meeting and event management that her occupational journey veered toward planning. Since graduating in 2011, she spent several years gaining experience in hospitality, and association and corporate planning. And over the next 12 years, she also earned her CMP in 2018, served on the Meeting Professionals International-Wisconsin (MPI-WI) Board of Directors as the director of strategic partners and sponsorships from 2019 to 2021, and received a Connect 40 Under 40 award in 2021 and MPI-WI Planner of the Year award in 2022.
"I couldn't have accomplished any of that without the desire to constantly learn new things and without the support of my colleagues in the industry," she explains. "I've been very involved with the MPI-WI chapter over the years by volunteering at events, attending monthly educational meetings or just going to catch up with my MPI family. MPI-WI has connected me to such great friends who not only share the same passion for the events industry, but who have also become like family."
Falendysz describes her current role: "I am the first point of contact for clients, and directly responsible for several programs from planning to execution, and all its many components in between. I provide clients with a consultative approach to planning, and add value by counseling on best practices, compliance and cost savings to make their event successful. Our team keeps them updated by tracking all event data through Cvent, including sourcing, registration websites, cost savings, final attendee counts and budget reconciliation."
As a program manager for an event management company that serves clients globally, Falendysz says, "No two days are the same. Event planning brings new successes and challenges every day. That's what I love about this industry, though. A little less than six weeks into 2023, I already had 27 events on the calendar and new requests for in-person events are flowing in, so I'm excited for what the year has in store."
Falendysz says her planning specialty is managing the logistics of an event with local flair. "When I get a request in, I instantly start researching the city location — the unique places, cuisine, team-building, tours, décor. I try intertwining those aspects to create a unique experience. I always strive for local experiences. A meeting is a meeting, but immersing attendees into the local atmosphere throughout the event can make it an experience. But trying to make that experience flourish now, with the exponential increase of prices, is definitely a struggle and unfortunately adds tighter constraints," she admits.
Although BCD Meetings & Events doesn't shy away from digital services, "2023 is already showing that in-person events are back in full force. In the last year, I've only had a couple of events that had a virtual aspect to it. People love making connections in person, but I don't see virtual falling to the wayside either," says Falendysz. "Especially with international attendees, it's very convenient to have that fallback of attending virtually should any emergencies or travel restrictions suddenly go into effect before the event."
Either way, Falendysz is flexible post-pandemic. "As the world was shutting down during COVID-19 and events were being cancelled one after another, the association I worked for decided to go 100% virtual. Virtual event planning was a whole new challenge. Everything I've ever done up until that point was in-person planning. I was catapulted into learning several aspects of a virtual event: platforms, production, speaker training, audience engagement, just to name a few. It was a learning curve, but I am grateful for the knowledge that I gained from it."
With a lifelong love of learning, Falendysz's ability to pivot is just further proof that she is ready for anything.