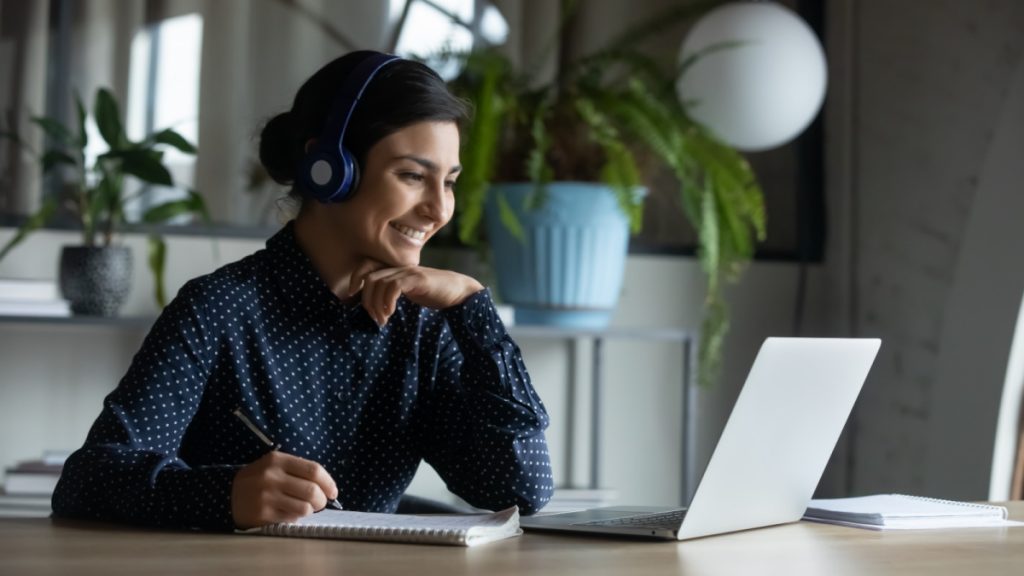 Contingency Planning for In-Person Events: What to Do Now
07/25/2022
By Joanna Pineda
A major association annual meeting got so much feedback from members that the association decided to create a virtual option for the conference — just six weeks before the in-person event. A scientific organization reports that two attendees at its annual meeting this past June were from China; normally, there's more than 300. An association conducting its meeting in Canada said many attendees were delayed getting to their conference and it took some staff three days to get back to the Washington, D.C. area. A friend attended a wedding and now close to 100% of attendees report that they are positive for COVID-19.
Between the chaos that is the travel industry these days and the infectious BA.5 variant, what's a meeting planner to do? As someone who runs a virtual and hybrid event tech company, I work with meeting planners all day long. Here's what I'm advising them.
1. Have a Backup Plan for the Most Likely Scenarios
I like to hold "what can go wrong" meetings with my staff and clients. We map out likely and unlikely scenarios to any event we're involved with, such as:
A percentage of in-person registrants suddenly can't or won't travel to a conference.
A key speaker or speakers suddenly can't come because of travel delays or illness.
Client or event staff become ill.
If an event is virtual, we might list these scenarios:
Event staff become ill.
A speaker's internet cuts out
For each scenario, come up with a Plan B and a Plan C, maybe even a Plan D. If a key speaker can't make it and you really, really want her to still speak at your event, can she get on a Zoom and you project her Zoom to the ballroom? If a speaker's internet cuts out during a live virtual event, it's not a crisis if you have all of the cell numbers of all of your speakers and arranged for them to go into the virtual broadcast studio via their phones.
Some scenarios don't have a resolution or maybe don't have an affordable solution. That's just life. But if you have a plan for most scenarios, you'll recover from hiccups beautifully.
2. Develop Relationships Now
Many of your back-up scenarios may involve pulling in additional staff or vendors to fill in. Now is the time to establish the relationships you may need to recover from some delay, illness or outage. Do you have a staffing company that can give you additional event staff on short notice? Or volunteers who can help introduce speakers or set up rooms?
3. Invest in a Meetings App that Can Convert to Virtual
The scenario that most of my clients are dreading right now is having to pivot to virtual at the last minute. Even though the country, indeed the world, likely has little tolerance for a lockdown, individuals make their own decisions, and decide not to come if cases rise enough or their employers deem it too risky for staff to travel.
If you need to pivot to virtual, there are several things you can do to make the pivot less painful. One thing you can do is invest in a meetings app that can convert to virtual, which makes things seamless. Should a meeting planner need to pivot to virtual, their schedule, attendees, login, polling, exhibit hall, etc. are already in the meeting app. To pivot to virtual, in-person sessions would convert to livestreams in a broadcast studio or video meeting rooms. Some providers can convert a meeting to virtual in a couple of weeks, including training for speakers, staffing for livestreams and live technical support.
4. Make Lemonade Out of Lemons
One of my clients held a virtual annual meeting. It was so successful that the organization decided to convert its smaller conferences (under 250 attendees) to virtual. It created an engaging formula that includes live sessions, breakouts, discussion boards, messaging and socializing that is garnering amazing evaluations. Meanwhile, the annual meeting is back to being in person. So far, in 2022, all of their events have been successful. This particular client embraced the challenges of the pandemic and decided to figure out how to make its small conferences better in the virtual format. They made lemonade out of lemons.
How about you? What's your event strategy in 2022 and how do you create flexibility when the inevitable happens? Start your contingency planning now.
---
Joanna Pineda is the CEO of Matrix Group International Inc., a woman- and minority-owned company in the event technology platform space. Matrix Group is an interactive and digital agency for global organizations that are looking to increase members, customers and revenue through web, mobile, social, and events. For more information, please visit matrixgroup.net. Pineda and her team created BeSpeake, a cloud-based, flexible platform that allows for more engaging, immersive and revenue-generating event experiences. She is an expert on helping organizations develop and implement virtual and hybrid events, including contingency plans for the unexpected.