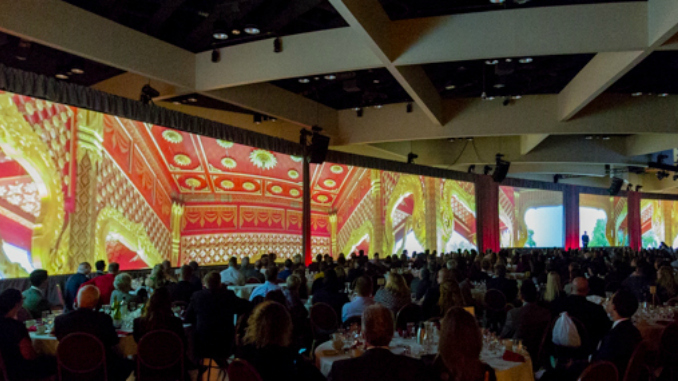 Virtual Meetings: A Sign of the Times
07/20/2020
The following article is sponsored by Monona Terrace.
Turning an in-person meeting into a virtual meeting takes more than simply telling people to sign up for an online service. Monona Terrace has the digital infrastructure, technical expertise, fulltime audio-visual staff, and meeting planning experience to be your partner in taking your meeting virtual.
Here are some specifics that make Monona Terrace stand out as the best location for virtual meetings.
To ensure that you will always have an internet connection — and therefore a successful virtual meeting void of glitchy network interruptions — we use two separate internet service providers (ISPs) with unique paths into our facility, both over fiber connections and wireless links. Monona Terrace follows industry best practices for all of our upgrades and offers state-of-the-art equipment and infrastructure — all meticulously maintained — from 360° cameras to internal redundancy setups within our internal network to ensure both wired and wireless clients have access to the internet.
Whether your online event is big or small, hybrid or fully virtual, we are here to help you achieve your vision. If you have already selected an outside virtual meeting provider, we will work with your chosen vendor to facilitate the execution of your event.
Services Offered
Hybrid Events
Online Polling
Live Q & A
Multiple Platforms
Picture in Picture View of Presenter and Presentations
Monona Terrace is a unique combination of beautiful lakefront architecture and digital infrastructure, plus technical and production expertise. Combined with nearly 25 years of virtual meetings experience, we are here to help you navigate the new normal by creating an engaging and memorable experience for both onsite and virtual attendees. Let us orchestrate your incredible.
To experience Monona Terrace, contact:
Laura MacIsaac, CMP
Director of Sales
[email protected]
608.261.4016
Learn more at mononaterrace.com.