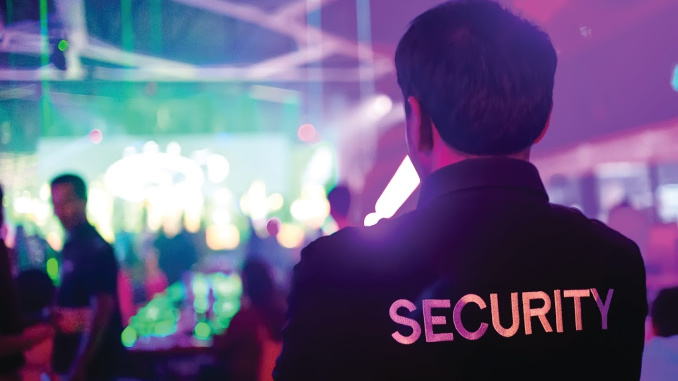 Lower Your Risk: Six Steps to Prepare for an Emergency
04/13/2020
By Ronnie Wendt
On October 1, 2017, a gunman in Las Vegas carried out the deadliest mass shooting in American history. Fifty-eight people died, and the shooter injured hundreds more at an outdoor music festival.
The massacre — and other mass shootings like it — cast a light on what can happen when someone with ill intent tries to harm people assembled for a meeting or event.
Today, the spread of the coronavirus is also shining a spotlight on emergency preparedness. Meeting organizers intent on keeping attendees safe must take steps to prevent illness and pre-plan their responses if people do become ill.
These national issues create a heightened awareness of "the possibility of something going wrong," says JoEllen Graber, president of MPI Wisconsin Chapter.
"These things are happening, and planners need to think about them."
Lisa Sommer Devlin's legal practice focuses on hospitality law. Over the last 25 years, she has gained a reputation as an authority in hotel and venue contracts, event security and liability issues. Devlin doesn't mince words about planners' responsibilities in emergencies.
"You need to recognize your risk and your responsibility for dealing with that risk," she says. "Those are tough questions. Is it the event organizer's responsibility to put in metal detectors and screen everyone? Is it their role to prevent people from getting sick? What is reasonable to expect?"
The attorney with Phoenix, Ariz.-based Devlin Law Firm reports responsibility begins with asking questions: Where is the event being held? Who will attend? Is there anything about the event that might lead to specific dangers? Is it being held outdoors? Do you need to think about weather dangers? Does the venue itself present specific risks? Will you serve alcohol?
"There are no hard and fast rules," Devlin says. "You must look at each event based on its particular circumstances, then plan appropriately."
ONE: PLAN FOR DISASTER
The existence of dangers, such as an active shooter or even the more-recent coronavirus, hasn't "hit home in Wisconsin as much as it has in other places," Graber warns.
But it must, she adds.
"You need a plan in place in case something happens. Disaster plans must look at if X happens, then Y happens next, followed by Z," she says.
Graber suggests that planners create a disaster binder for every event and share that document with every stakeholder, from volunteer workers to investors to third-party vendors.
"A disaster binder looks at identifiable emergencies," she says. "For example, in food poisoning, who do you contact? What steps do you take after a shooting? Include contact lists for everyone involved in
the event and contact information for emergency services."
TWO: TRAIN FOR THE WORST
A disaster plan is just the starting point. It means little if the document rests on a shelf gathering dust.
"A lot of events are run by on-site staff and volunteers, who are there for the day," Graber says. "Planners should hold pre-event meetings so everyone knows what the event is, who should be there, and what to look for. It's essential to educate everyone working the event. It's just good customer service."
She also recommends participating in educational opportunities offered by MPI-Wisconsin. "Educate yourself to prepare for emergencies," she says. "You hope you never need to use these skills, but it's beneficial to prepare."
MPI-Wisconsin recently held active shooter training. This educational opportunity helped planners prepare their responses to active shooter events. Another MPI-Wisconsin event concentrated on emergency preparedness when dealing with food poisoning or the spread of a deadly virus.
"We had all these people who were sick — and we didn't know why — in our training scenario," she says. "We had to plan who we would call and the steps we would take."
Training extends to attendees. Though event organizers should not spread information that incites fear, Graber says they should make attendees aware of the exits, basic emergency information, and stress that if they see something, they should say something. "People fear speaking up but if they see something that's not right, we must encourage them to say something," she says.
THREE: KNOW YOUR ATTENDEES
Attendees make or break an event; without them an event will fail. However, attendees must be comfortable sharing identifying details about themselves to verify their identities when they arrive. Gone are the days when planners left event badges on a table for attendees to pick up.
"Planners must make sure that everybody there is supposed to be there," Graber says. "With security, that is an important area to concentrate on. Make sure everyone has a badge and that the badges go to the right people."
Be sure to ask for identifying information during the registration process, including emergency contact information. Then place a person at the check-in desk to hand out badges and check IDs, she advises.
On-site event check-in kiosks and custom badge printing solutions allow attendees to step up to the kiosk, select their name, email and company, or scan a QR code provided in the registration process, to check-in and receive their badge. Graber says, "This may not seem like high security, but you need to have identifying information to put into the kiosk. It's far more secure than having badges on a table."
Though facial recognition technology may be too pricey for many events, Graber notes it too can heighten security. This software uses a person's likeness to identify and register them in a quick (just a few seconds) and secure way. The software scans each person and their ID at check in and runs this information against criminal records to verify their identity and make sure they are not a threat. The software also notifies event organizers when someone walks by without providing their information.
"This is high technology, and very expensive, but it's worthy of consideration," Graber says.
FOUR: LEAVE IT TO THE VENUE
Venues, not meeting organizers, carry primary responsibility for security, Devlin stresses. However, she warns that planners cannot assume every venue has security plans in place.
"Ask them about their security plans," she says. "Most venues won't give you specific details. They won't tell you we have hidden cameras here and alarm systems there, but they will tell you the basics. You can review that information with your security team to decide if you need more security."
The nature of a meeting can create a case for added security. A gun show presents very different security needs than an event for hairstylists. An event with local speakers presents differing security needs than one attracting global-level VIPs. "If you have the president of a multinational corporation coming to speak, you'll need enhanced security," she says. "A gem show where exhibitors bring in stones worth hundreds of thousands of dollars requires more security than most venues provide. Security depends on what your event is, where it is being held and what you'll be doing at it."
A trade show requires additional security, adds Graber. "You want to make sure security patrols the venue at night and that it's locked securely. Your vendors need to feel comfortable leaving their stuff at night," she says.
If a venue lacks security, Graber says this fact arms planners with information to negotiate better rates. "If you're not seeing something you need, you can negotiate for it," she says. "If it's something the venue cannot or will not provide, you can ask for a discount so you can hire a third-party to do it."
Devlin advises that planners avoid taking on alcohol serving. She says that serving alcohol "is best left up to the venue. Let them carry the proper insurance, train the people, and make those decisions. Then you are not exposed to any liability because you're not involved in serving alcohol."
FIVE: GET EXPERT ADVICE
Security missteps expose meeting organizers to liability. Hiring a third-party expert for security suggestions and emergency planning can prevent problems down the road.
"If something happens, this shows you tried to make reasonable predictions and took reasonable steps to do the right thing," Devlin says. "However, if the security expert tells you to do A, B and C, and you decided not to do C, it can show you did not exercise reasonable care."
But planners can employ cost-benefit arguments if something happens, and they didn't do all that the consultant recommended, she says. If the security expert recommended metal detectors, armed guards, drug-sniffing dogs and expensive technology, planners can assess the risk, evaluate what they can afford and the nature of the event, then do what makes sense.
"If an attendee gets injured and sues, they must prove negligence. They must prove the sponsor, or venue, had a responsibility to keep them safe. Then they must prove that the sponsor or venue did not meet that responsibility," she says. "The question becomes: Were the security measures reasonable? Or did they fall below the standard of what is reasonable? Could they have foreseen that risk? Could they have prevented it? Planners may not be able to prevent a mass shooting. But they can prevent trips and falls by making sure aisles are clear. They can plan for weather events at an outdoor exhibit. And, they can plan for medical emergencies."
SIX: INVEST IN RISK INSURANCE
Accidents happen. For this reason, Devlin recommends investing in risk management insurance.
"Insurance protects you from things you cannot control," she says. "Insurance provides a defense when accidents happen. Insurance covers the settlement when someone makes a claim."
She worries when event organizers claim they cannot afford insurance. "That's a red flag," she says. "I don't think anyone can afford not to have insurance."
Meeting planners may not be able to prevent the unthinkable, but they can prepare for it. Following these six steps puts planners on the road to better emergency preparedness.