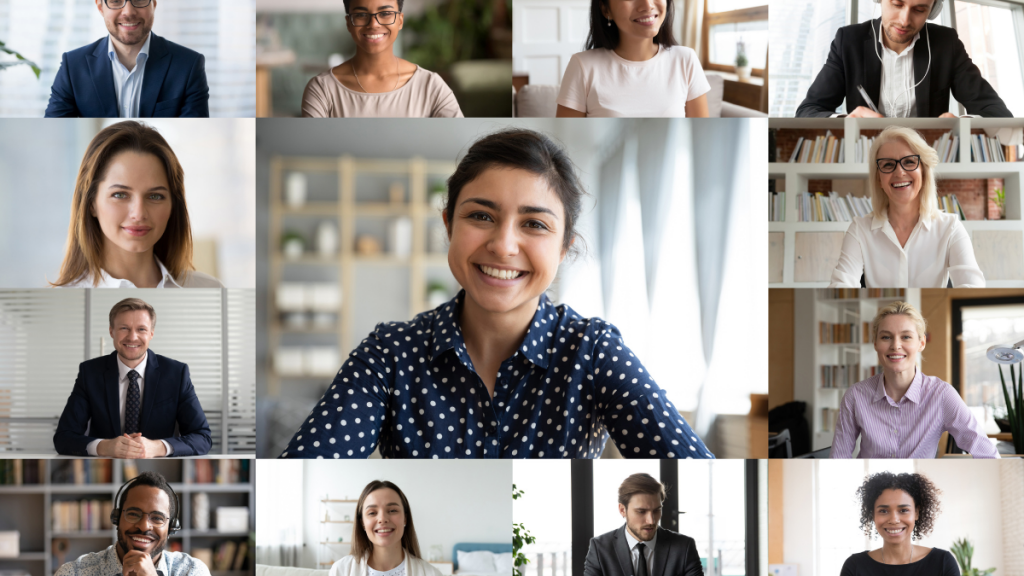 Making Connections: Choosing Your Virtual Networking Platform
04/24/2023
By Maura Keller
Today's meetings and events are mere shadows of their former selves. While banquet-style soirees with featured speakers and networking social hours are a traditional approach that is still well-received, more and more of today's events are embracing the virtual space to deliver at least some content and networking. But as the digital world seeps into the meetings and events arena, how can planners create networking opportunities for attendees who are sitting behind computer screens and not physically present?
Rachel Andrews, senior director of global meetings and events at Cvent, says that, when everything went digital during the pandemic, it spurred an influx of virtual event technology providers. Today, not only are there more options than ever, but with many organizations wanting to host a mix of both in-person and virtual events, there's even more to consider when sourcing the right networking partner. To focus your search, Andrews suggests meeting planners ask four key questions regarding virtual networking opportunities and the proposed virtual event platform:
What are your goals of the networking event and does the technology facilitate the achievement of those goals?
How big is your event and can the technology support the size?
Is the technology platform user-friendly?
Does it integrate with our other event or marketing technology solutions?
"If the answer to any of these questions is no, it's reason enough to find another solution that better fits your needs," Andrews says.
Vaibhav Jain, cofounder and CEO of Hubilo, advises planners to look for a platform that has everything they need, whether within the platform itself or through integration. A platform that is more plug and play, meaning when a service that might not be part of the platform can be easily integrated, is important for long- term success. For example, you may not need a specific tool or feature now, but for a future event, you can continue to customize the platform through integrations," Jain explains, increasing both the ability and longevity of the platform. "It should be planners' number one priority because it allows them to keep improving their events."
Jain additionally says your chosen virtual networking platform depends on the networking recommendation engine within the platform — if there is one.
"With virtual events, you should be able to use a lot of filters to pinpoint the people you want to connect with. If the platform itself is able to provide the specific profiles that you should meet at the event, it will help to achieve your overall networking goals," explains Jain. "Then the platform should have multiple ways to connect, including messaging within the platform, video chats and a way to follow up via email after the event. These are important features planners should look for within a platform."
Formats and Features
So what type of networking format is most suitable for a virtual meeting or event?
Networking events — whether in person or virtual — can be either a standalone event or a team-building opportunity. For example, Cvent CONNECT, the company's customer conference, hosts both in-person and virtual networking events as part of its three-day experience, which helps bring attendees together in a more casual, but interactive, team-building setting.
"But we also host standalone networking events for our customers to help keep conversations going and facilitate a more engaged, connected community. So there are great reasons to host a blend of both standalone networking events, and networking events that are part of a larger online or hybrid experience," Andrews shares.
Andrews always tells people that setting event goals can help you determine the right format. There's no wrong option per se, but certain goals are sometimes better suited for one particular format over another. "For example, if you're looking to glean insights from your customers about a new product launch, a speaker panel might not be the right approach. A structured Q&A session with an open, dynamic conversation might be more effective," she advises. In contrast, "if attendees are craving meeting their peers or talking to other like-minded professionals in similar industry verticals, keeping the networking format fluid or offering something like speed networking is most helpful."
In-person networking events often don't need a moderator, especially if they are hosted as part of a larger event, but Andrews finds that virtual networking events really benefit from a moderator role. As she explains, you need someone to steer the ship, otherwise you could end up with silence or no direction in the conversation.
"Having someone there to ask questions, engage the audience and facilitate conversation elevates the experience for everyone," Andrews says. "What's important to remember is that the moderator should be charismatic and have knowledge around the chosen topics. Bonus points if they are recognizable within your industry. They need a dynamic presence and passion for bringing people together — and by giving them a few conversation-starter or ice-breaker ideas, attendees often take it from there."
The virtual networking platform must be easy to use if you want attendees to really engage and interact. If they can't easily share, ask questions, answer polls or otherwise engage with the experience, they won't be back for your next event. And when considering online networking, less is probably best. "From our experience, smaller is typically better. I'd say 10 to 20 people is the sweet spot. But it does really depend on what you are trying to accomplish," Andrews says.
"But you can also bring a bigger audience together, and then break them into smaller groups for more targeted conversations or themed topical roundtable discussions."
Andrews suggests other ways to maximize the reach and impact of your virtual event include transcribing the audio, and sharing it on your blog or on social media to keep the conversation going; capturing email addresses to share related product or service offerings post-event; or livestreaming the discussion to reach audiences on a wide variety of platforms.
Event costs vary greatly depending on the technology used, the number of attendees, the complexity, the speaker or facilitation fees, if you are mailing anything to attendees before the event and more. For example, you'd expect to pay less for a simple Zoom meeting setup vs. hosting a virtual wine-tasting experience, even though both meet the primary goal of networking with valued clients or prospects, or introducing members of a far-flung team.
As an expert on the virtual wine-tasting format, Danielle Diliberti, CEO of Sommsation, a provider of virtual wine experiences that include wine delivered to attendees' doors and a sommelier, suggests robust, reliable technology to plan and successfully execute any virtual networking experience. "Since this is a journey to educate and inspire people, the platform itself should be almost invisible to the attendees," she says. "Instead, you want your guests to be immersed in the content, activities and overall experience."
Evaluation Techniques
Determining the success of a virtual networking event is paramount and engagement metrics are a critical tool in doing this — think Q&A submissions, poll responses, time spent in session or the mix of attendees who actively participated in the conversation (vs. more passive listeners).
Jain further adds that planners should evaluate whether their goals for the virtual networking event were met. If pipeline and lead generation are the main goals, for instance, you should measure how many qualified leads you have added to the funnel and the platform should be able to provide you that information as well.
"And don't forget to survey attendees afterward," Andrews reminds. "This will help you learn more about what they liked and disliked to help improve your next virtual networking event."