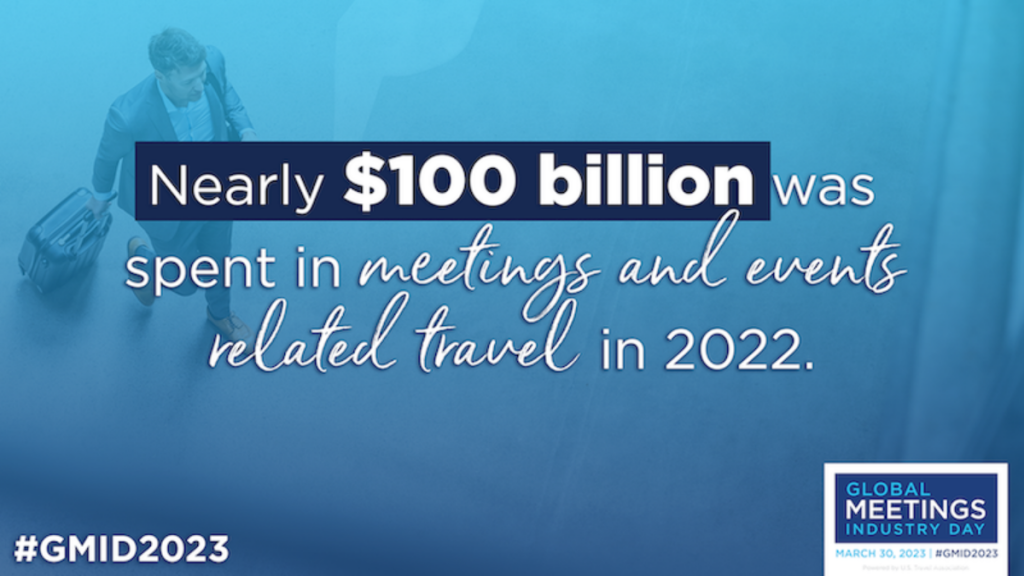 Celebrating Global Meetings Industry Day
03/24/2023
Global Meetings Industry Day — March 30— is an international day of advocacy showcasing the undeniable value that business meetings, trade shows, incentive travel, exhibitions, conferences and conventions bring to people, businesses and communities. This year's theme is #MeetingsMatter. The day is an opportunity to celebrate the wonders the future holds for bringing people together in meaningful ways with thousands of industry friends and colleagues.
Meeting Professionals International's (MPI's) Global Meetings Industry Day is arguably one of the largest and most important events of the year for meeting professionals, and you can participate by joining its sixth annual Global Meetings Industry Day: Virtual experience. This live, 12-hour broadcast will feature education and activities from all over the world as the meeting industry comes together to celebrate, commemorate and honor the millions of global events that impact the lives of billions of people every year.
The broadcast will feature industry leaders sharing insights and experiences on the impact of meetings on the global economy. They'll offer details on what's happening in meetings and events now, and why it matters. A State of the Industry Panel will also discuss observations they've made from various angles within the industry and the emerging trends that will shake up the future.
The broadcast is free, but MPI is asking participants to consider donating $10 toward supporting the efforts of the MPI Foundation, which has awarded more than $5 million in grants, scholarships and research since 2009. A donation to the MPI Foundation helps secure the meeting and event profession for the future.
Global Meetings Industry Day began as Canadian National Meetings Industry Day, which was a more than 20-year tradition in Canada created by the Canadian chapters of MPI. It expanded to North American Meetings Industry Day in 2015 through the efforts of Meetings Mean Business. 2016 was the first global edition, continued to be led by Meetings Mean Business (which is now an arm of U.S. Travel). Global Meetings Industry Day is currently an initiative of Meetings Mean Business under U.S Travel; however, many industry associations, chapters and organizations host events in its celebration. MPI has hosted its annual 12-hour broadcast since 2018, for example.
MPI is the largest meeting and event industry association worldwide, and provides education, networking opportunities and business exchanges, and acts as a prominent voice for the promotion and growth of the industry. MPI has a global community of 60,000 meeting and event professionals including nearly 14,000 engaged members. It has It has nearly 70 chapters, clubs and members in more than 75 countries worldwide.
Global Meetings Industry Day: Virtual is the ideal event to rally together — because when we meet, we change the world. #MeetingsMatter because experiences matter and that's exactly where the future of meetings and events is taking us.