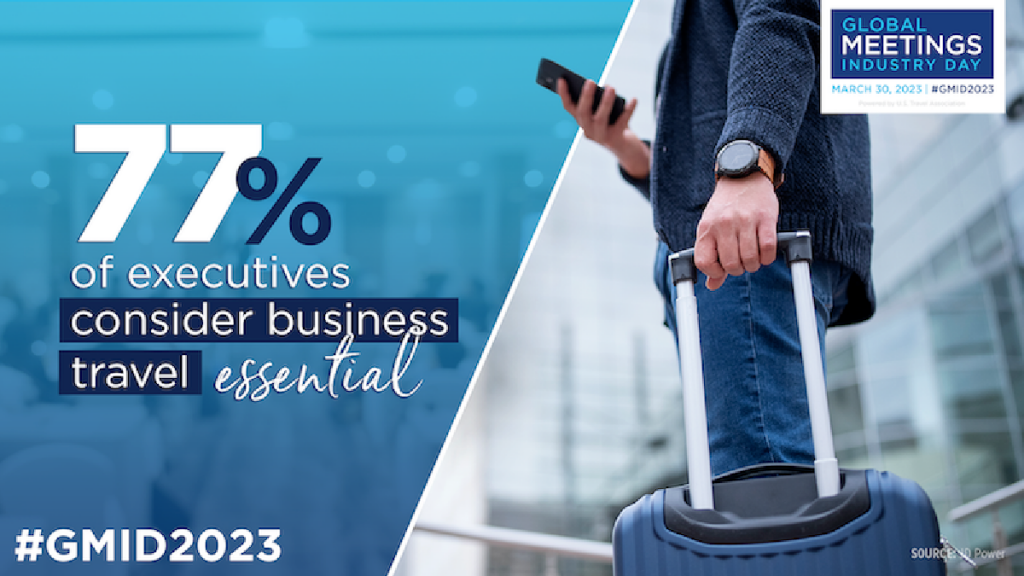 Amplify All the Ways #MeetingsMatter on Global Meetings Industry Day
03/03/2023
Meetings matter every single day for meeting and event planners. But on Global Meetings Industry Day, an international day of advocacy held every March 30 to showcase the value created by business meetings, trade shows, conferences and conventions, they should matter to everyone.
This year's theme, #MeetingsMatter, highlights the numerous benefits of in-person meetings — such as economic growth, deeper business connections, and the sharing of knowledge and ideas that positively impact society. The focus on the economic and societal importance of face-to-face meetings is an underlying message the industry aims to especially share with elected officials and business leaders.
Meetings are a key driver of the economy and workforce, playing a critical role in fueling other industries. In 2022, professional events drove nearly $100 billion in travel spending nationwide, accounting for 38% of all business travel spending. That spending directly supports 600,000 American jobs and helps power small and local businesses.
Here are five ways communities around the world are elevating the #MeetingsMatter theme on March 30, 2023:
Hosting events spotlighting local businesses and communities.
Highlighting valuable meetings.
Posting on social media about the power of meetings. (Messaging on social media is organized using hashtags #MeetingsMatter and #GMID2023.)
Engaging with elected officials.
Turning social media banners blue, the official color of Global Meetings Industry Day.
But the most important question is: What are you doing to celebrate Global Meetings Industry Day?
If you're struggling to answer, maybe the U.S. Travel Association can help. The organization is promoting meeting and event planners use its toolkit to help celebrate Global Meetings Industry Day. The toolkit includes a social media guide, ideas for engagement, fact sheets, a video, graphics and more, and can be accessed at ustravel.org/toolkit/global-meetings-industry-day-toolkit.
Following years of canceled in-person meetings, the industry will come together on March 30, 2023 to celebrate Global Meetings Industry Day, and showcase why #MeetingsMatter to attendees, organizations, communities, businesses and our economy. Where will you be?