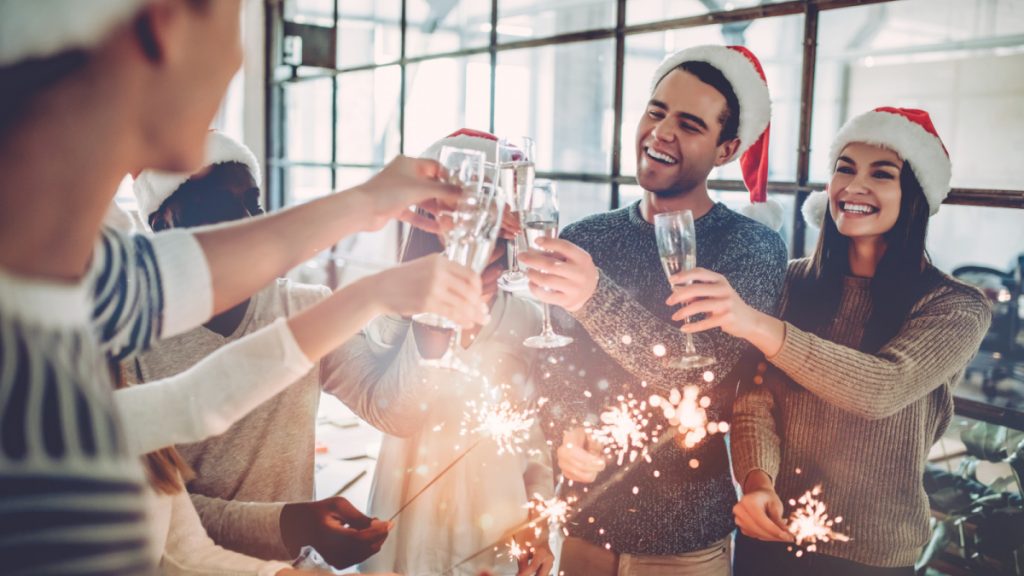 Holiday Parties Made a Comeback in 2022
12/29/2022
Companies were ready to celebrate in person with their teams in 2022, as pandemic concerns receded to probably their lowest point since lockdowns began in early 2020. According to new survey results from global outplacement and business and executive coaching firm Challenger, Gray & Christmas Inc., 56.9% of companies reported having in-person holiday parties in 2022, up from 26.6% who reported this in 2021 and just 5.3% who held in-person parties in 2020. Another nearly 2% held virtual events in 2022, down from 7% in 2021 and 17% in 2020. Nearly 6% of companies reported they held in-person gatherings outside, during warm weather last year, in lieu of holding year-end celebrations. Including these virtual and outdoor events, 64.3% of companies reported celebrating with their teams in 2022. The new findings are from a survey conducted online in October and November 2022 among 252 U.S.-based companies of various sizes and industries nationwide. Challenger has tracked employers' holiday party plans since 2004.
Companies Ready to Spend More on Celebrations
Regarding budgets, 37% maintained their party budgets, while 6% reported spending less in 2022. Despite reported fears of an economic slowdown, 16% spent more on employer celebrations last year. With those budgets, more companies planned to hire an outside vendor or caterer, and serve alcohol than even before the pandemic. "Employers know their teams are battling burnout, may be on the verge of quiet quitting or are leaving their positions altogether," said Andrew Challenger, senior vice president of Challenger, Gray & Christmas Inc. "The holiday party has always been a way for companies to show their teams they value them. Creating a space for employees to have fun together bolsters morale, and connection to their employers and their work, so it really is an important retention and leadership tool for employers," he added.
The New Hybrid Workplace
Indeed, employers may need to create this space to gather employees since many of them are not gathering on a regular basis in the office. In the most recent survey, 17% of employers reported all their workers are back in the office, down from 26% who reported this in 2021. Meanwhile, 45% of employers reported their employees are on a
hybrid schedule
, which can often mean workers are not in person with coworkers on the same days.
COVID-19 Modifications
Of the companies who held in-person events in 2022, 4% modified them due to
COVID-19
. Of those, 30% encouraged hand washing and hygiene, while a quarter of companies limited their number of attendees. No one required masks or held the event outside. Though the vast majority of companies partied last year, the percentage still lagged behind the companies who held year-end celebrations pre-pandemic. In 2019, nearly 75% of companies held a party, up from 65% in 2018. The last time fewer than 65% of companies reported they would hold a year-end celebration was in 2009, when 62% of employers