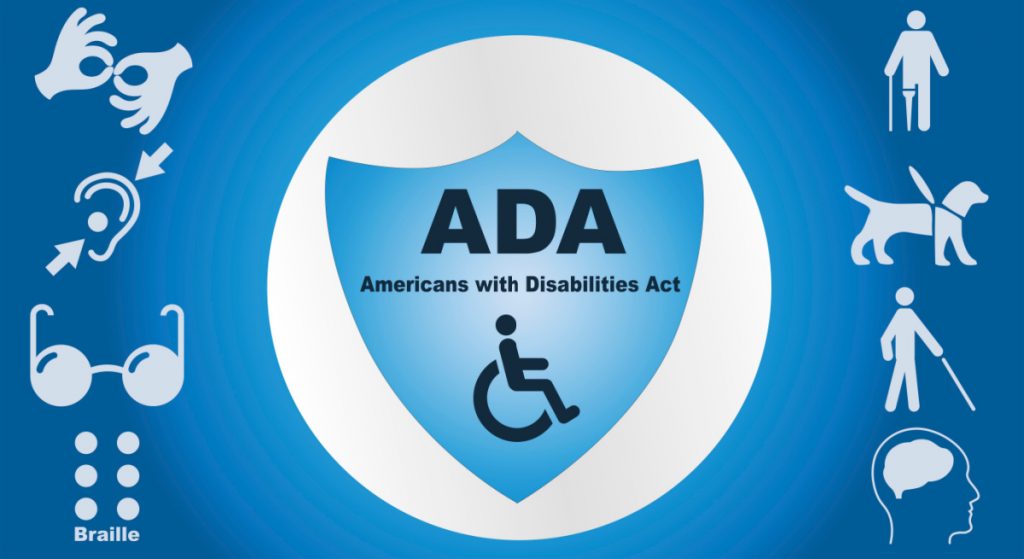 Adopting the Spirit of ADA for the Digital/Hybrid Realm
06/08/2022
By Carrie Mantey | Photo from Shutterstock
The Americans with Disabilities Act (ADA), enacted in 1990, prohibits discrimination based on disability and requires a certain level of accessibility for public accommodations. Some structural examples include elevators and ramps for those with mobility issues. But what about digital accommodations? How can planners improve accessibility to digital/hybrid events for those who have disabilities (deafness), are neurodivergent or struggle with learning (autistic, dyslexic)? They all have very different needs in different environments.
That's why one question on planners' minds is whether the spirit of the ADA can apply to hybrid/digital meetings and events in addition to in-person experiences. Zoom and some other hybrid/virtual event platforms feature built-in captions for the deaf and hearing impaired, not to mention nonnative English speakers and those who struggle with auditory learning, for example.
Indeed, some planners are using technology to help do the heavy digital accessibility lifting. Some technology that can prove useful for ensuring more inclusive digital/hybrid experiences include: recordings of live events, American Sign Language interpretation, Spanish audio translation, audio descriptions of video content and an accessible website, according to Ally Orlando, communications and marketing specialist at DonorPerfect.
And yes, there are ways to make your digital offerings more accessible to people with various disabilities. In fact, there's a set of Web Content Accessibility Guidelines (WCAG) that can help specify what to look for, such as descriptive alternative text (alt-text) for images for those who are visually impaired, when evaluating a website or app.
Beyond that, doesn't every planner want everyone to feel not just included, but welcome, even celebrated? In the face of the popularization of the diversity, equity and inclusion (DEI) movement, the industry is fortunately already moving beyond the ADA. That's why many planners strive to imagine attending their meetings or events in many different pairs of shoes.
To decipher who's filling those shoes and how their experience needs might be different than another attendee's needs, start with registration. The information you solicit can help target areas of focus. Ask registrants what accommodations, if any, they may need. After the event, survey attendees to evaluate your performance of fulfilling those needs.
When you start to dive into what's possible to make either your in-person or online experience more inclusive, the task can seem onerous. Considering contemporary time and labor constraints, meeting and event planners should start here:
Create and publicize a comprehensive disability accessibility policy for both in-person and hybrid/digital events.
Specify disability in anti-harassment, anti-discrimination and DEI policies.
Give everyone a seat at the table, meaning leadership, presenters and staff should represent diverse backgrounds.
Ensure your marketing efforts reflect diversity.
Explicitly inquire about disability accessibility needs on registration forms, then form a plan to meet those needs.
Discuss disability accessibility policy and execution with all staff.