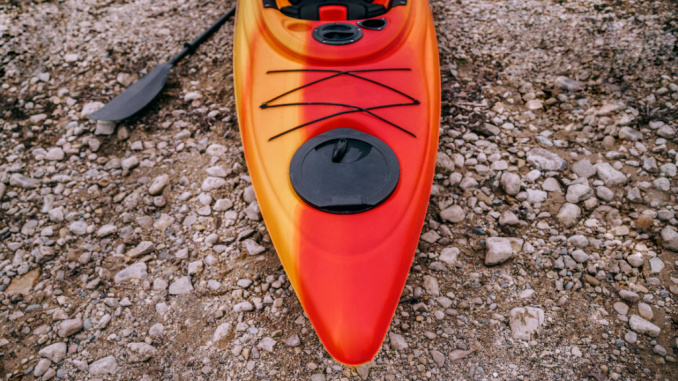 5 Outdoor Outings for Your Group
08/10/2020
Science tells us that spending time outside can shift our mood toward positivity, which is why tech giants like Google and Microsoft began designing office buildings with biophilia in mind. It's also why L.L Bean strategized how they could increase the time their employees spend outdoors.
But an organization doesn't have to be monolithic to enjoy the benefits of such research. Gather your team and your clients for a fresh-air escape into Wisconsin's beautiful outdoors. These warm weather months offer plenty of options, many of which are set up to host corporate groups.
Wingra Boats, Madison Area
We all know the best way to experience a lakefront city is by water. Madison's Wingra Boats has locations on lakes Monona, Mendota and Wingra with rental options that include kayaks, canoes, paddle boards and more. Group rentals of 10 or more boats will knock your rental rate down 20%.
Or if you want to gather staff or clients for casual conversation, opt for a pontoon rental, which holds up to 12 people. Currently, rentals can only be made online and customers are required to wear masks on shore. Boats are also being regularly sanitized. madisonboats.com
Milford Hills Hunt Club, Johnson Creek
Have a client that's an avid hunter? Want to shake up your typical team meeting? We're betting many will be pleasantly surprised by this outing. Milford Hills Hunt Club — located between Madison and Milwaukee — is situated on roughly 500 acres of stunning upland bird hunting with more than 13 fields. The company has corporate event options that are open to members and nonmembers. Your group can enjoy fine dining and upland hunting or sporting clays and team building exercises. The experience can be completely customized. milfordhills.com
Safari Lake Geneva, Lake Geneva
We all have time for a little fun, right? Even better, this type of fun includes an up-close interaction with Bactrian camels, Grant's zebras, emus, water buffalo and a handful of other creatures waiting for a bucket of grain. Safari Lake Geneva, located just a few miles from downtown, is great for a little retreat with the crew.
The drive-through experience allows visitors to see and touch these beautiful animals in the comfort of your own car. Plus, you can drive through the park as many times as you like. Group rates — a minimum of 20 people — will save you $5 off regular admission, which is $18 per adult. Book your tickets online (make sure to look for the group option) and enjoy! safarilakegeneva.com
Wilderness Resort Zip Lining, Wisconsin Dells
For those that are a bit more daring, check out the Wilderness Canyon Zip Line in Wisconsin Dells. The tour is open year-round and is a popular option for corporate groups and team building. The Lost Canyon zip line takes visitors 60 feet in the air and spans six towers. This is ideal for smaller teams, as only eight people are currently allowed per group, due to COVID-19 restrictions. Zip line tickets are $55 per person, and the resort has meeting and conference rooms available with a full-service catering menu. wildernessresort.com
Hike Around Devil's Lake, Baraboo
Devil's Lake via the West Bluff is considered one of the best hiking trails in the state. The 4.7-mile loop trail has an elevation gain of 997 feet and is considered a moderately difficult hike.
The views of the glassy, azure lake are certainly worth the effort. AllTrails, a nationwide resource for hikes, recommends visiting Devil's Lake between July and November. The state park offers several shelters — including the newly renovated Red Oak Shelter — for group rentals that can be reserved online. devilslakewisconsin.com