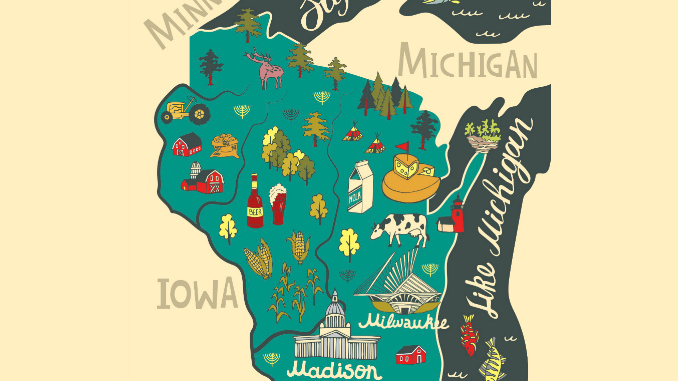 Wisconsin a New Destination Hotspot?
01/03/2020
By Carrie Mantey
Wisconsin has been cropping up all over the national and international news last year and into 2020. An Insider article published in October labeled Milwaukee the world's most up-and-coming destination, according to Airbnb, which released a list of the top 20 destinations to visit in 2020. Meanwhile, the Wall Street Journal listed Brew City as one of 10 places to travel in 2020 — before everyone else does — also in an October article.
But it was Vogue that set the trend in July 2018, with an article entitled "Why Milwaukee Is the Midwest's Coolest (and Most Underrated) City." And that was even before the Democratic National Convention (DNC) decided to locate in Milwaukee last March, beating out the likes of Denver, Houston and Miami.
While it was a boon to get the DNC to situate in Milwaukee, it's certainly not the only event that's pricking globetrotters' ears. In fact, the Ryder Cup, which will be held near Sheboygan from Sept. 22 to 27, will come hot on the DNC's heels, running from July 13 to 16. Ryder Cup event organizers anticipate about 50,000 spectators each day, whereas the DNC will pull in about 50,000 participants total.
Milwaukee might be the state's largest city, but let's not forget the new and old athletic business that Madison is pulling in as well. The state's capital will again play the host city for the Reebok CrossFit Games from July 30 to Aug. 2, and IRONMAN Wisconsin on Sept. 13. Last, but not least, the National Veterans Golden Age Games for military veterans ages 55 and older will also take place in Madison from June 22 to 27.
No matter the city, event or venue, Wisconsin is back on the map for destination travel!