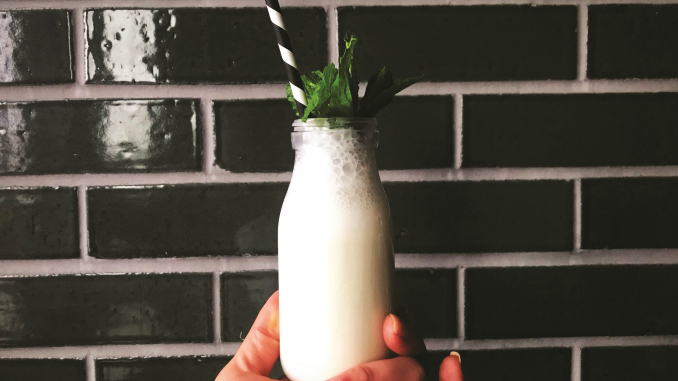 Getting Trendy
07/12/2018
By Kristine Hansen
By mirroring trends found in restaurants, hotel event spaces are upping their game. "We're really conscious of [trends]" says former Top Chef contestant Heather Terhune, now executive chef at The Journeyman Hotel, a Kimpton property in Milwaukee's Third Ward neighborhood. "We're trying to put more of a restaurant experience in a banquet space than we are [putting] a banquet in a banquet room."
From pickling to edible flowers to plant-based cocktails and plant-based proteins, trends in catering—just like at restaurants—are largely focused on health. According to ITA Group, a manager of global events and based in Des Moines, Iowa, so is destination-specific cuisine, with regional foods woven into menus. This especially appeals to meeting attendees from outside the area who are curious about local culinary traditions. Experiential stations—such as build-your-own cocktails or dishes, choosing from a selection of ingredients—are also popular at events, according to Af&Co., a catering and restaurant consulting firm.
Cauliflower steak—a vegan, gluten-free alternative to fish filets and meat cuts—is all the rage on cooking shows and restaurant menus. Kalahari Resort's catering menu in Wisconsin Dells features cauliflower steak served with sundried tomatoes, olives, arugula and quinoa hash. It's just one of many vegan and gluten-free items on the menu.
"We've received a lot of positive feedback on the additions," says Armando Monterroso, corporate director of food and beverage at Kalahari Resorts and Conventions.
"Guests are thrilled to see the variety of options to accommodate their personal preferences and health needs. Whether you're traveling for work or for pleasure, it's easy to stray from your normal eating habits. Requests based on dietary needs are increasing every year, whether it's to avoid gluten or food allergens or to meet the needs of guests who eat kosher, vegetarian or vegan diets."
At the Journeyman Hotel's two venues—The Outsider (rooftop lounge) and Tre Rivali (Mediterranean cuisine)— several items have been added based on customer requests. Plant-based cocktails such as "Cashmere Season" (fi g, lemon, vanilla-cardamom and rose-hip mist, with sherry vodka) arrived at The Outsider when an employee's pregnant wife continually asked for mocktails.
"You're really giving people a lot of layers of flavors," says Terhune. More and more meetings, she says, are building in 4 p.m. cocktail hours. "That's a great way to round out the day. You've been in meetings all day and listening all day." The "veggies in your drink" trend is also apparent at breakfast events: "People are asking for more pressed juices and green juices," says Terhune.
This artisan plant-based trend is not limited to boutique hotels. AC Hotel Madison Downtown opened in the spring of 2017. Sara Granados, who handles marketing and events, vowed to be different from other AC Hotels by "staying true to the Spanish origination of AC Hotels." (The brand launched in Spain.) For example, patatas bravas—a Spanish potato dish—is on the menu. Eno Vino opens at night to the public. But the Isthmus Room, within Eno Vino, serves as a meetings space by day. The European-style breakfast features croissants flown in from France as well as sliced prosciutto and cheese. A farm-to-table theme "gives us the freedom to always make sure we have the freshest ingredients," says Granados. Catering to dietary restrictions or desires is always first of mind, whether it's Greek yogurt at breakfast or artisan meat and cheese as a pastries alternative, which appeals to gluten-free diners. Instead of serving gluten-free diners a different lunch option, gluten free sandwich bread or flatbread is substituted. "Everyone is enjoying pretty much the same thing," says Granados.
Like at AC Hotel Madison Downtown, The Charmant Hotel in La Crosse, open since 2015, adopts a farm-to-table philosophy. Two small meeting rooms and a seasonal rooftop—plus the option to buy out the restaurant—coax companies and universities hosting social events. "We work with a lot of small farmers," explains Michel Gabbud, director of food and beverage. Farm names are noted on the menu. Fifteen suppliers are located within a 40-mile radius. And even if it means hiking up the menu price, staff doesn't balk. "Our chicken on the menu does not cost four or five dollars a pound," says Gabbud. "It's obviously a little more. That's the vision of our chef. That's what he's been doing since day one." It's not uncommon, he says, for local foragers and farmers to offer harvested items like ramps and mushrooms in small quantities. A pizza oven supplies pizza to the rooftop bar. "A lot of banquets exclusively go for pizza," says Gabbud, alluding to another culinary trend at events.
Family-style dining is also, just like at restaurants, a popular request. "People are more into sharing and being more adventurous," says Terhune, than of ordering off a menu. They might be more apt to try octopus instead of sticking to the roasted chicken. "This sort of dining kind of loosens people up."
Above all, today's meeting planners expect customization. The Journeyman Hotel's build-your-own gin-and-tonic bar is a huge hit. Juniper berries, rose petals, pink peppercorns and strawberries allow for customization. Terhune was surprised to see most attendees didn't even add gin, satisfied enough with tonic and the fun ingredients. Similarly, the hotel's build-your-own breakfast bowl appeals to meeting attendees. "We're trying to have a lot of build-your-own options (for breakfast)," says Terhune, "so it's not just your standard bacon and eggs."
There's a conscious effort to develop recipes that easily accommodate food allergies or dietary requests, avoiding extra charges for groups. "Most of our vegetable soups are vegan. We try to use coconut oil instead of cream," explains Terhune. "We use grains like quinoa so we don't have to think about it so much." For pasta substitutions, semolina is used. The Journeyman Hotel has also seen increased interest in vegetable-focused options, such as hummus with raw vegetables.
Similarly, The Charmant Hotel does not offer a set gluten-free menu but the chef can accommodate. Before food orders are even taken, staff goes around the room inquiring about food allergies. "There's definitely an increase in these requests," says Gabbud, referring to gluten-free and vegetarian requests. No additional charges apply for these requests.
Event planners should definitely inquire, however, and not assume a sample menu is the final cost. "We have customized menus based on group preferences, themes, dietary restrictions, you name it," says Jill Bishop, The Journeyman Hotel's conference services manager. "Sometimes it can involve an increase in price but many times it doesn't. We work with clients to create or modify menus to try and keep them within their budget without risking quality or lack of food, which is the most important."
AC Hotel Madison Downtown handles food and beverage requests on a case-by-case basis. To kick off the process, Granados makes sure the chef can accommodate special requests. Pricing is determined next.
It's an exciting time to be in event catering, says Terhune. "We're seeing that people are looking towards the chef," she says. "Nobody wants their ordinary buffet anymore."
Granados, of AC Hotel Madison Downtown, couldn't agree more: "Guests expect a more premium food experience at their events, from farm-to-table ingredients to menus developed by professional chefs," she says.