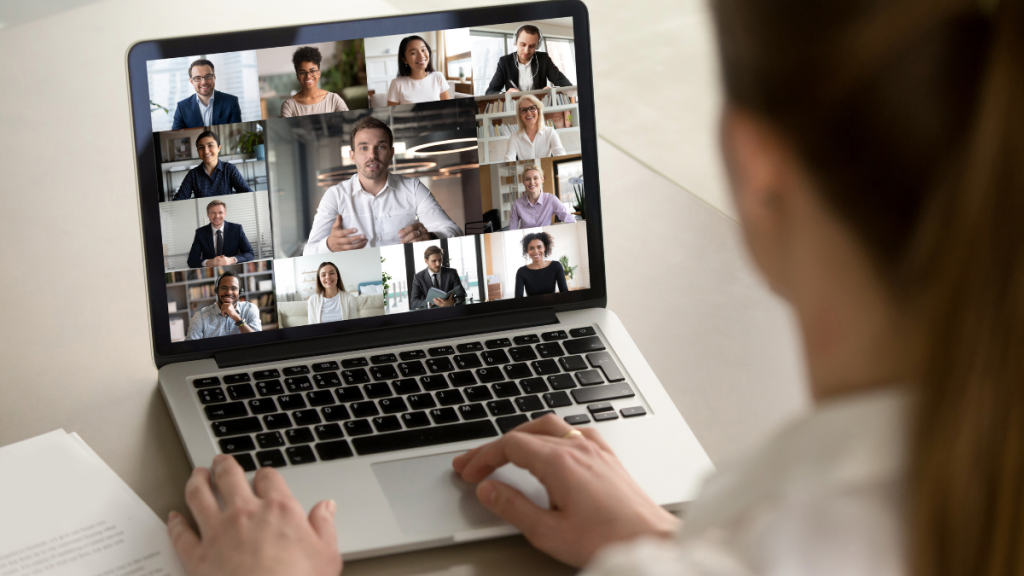 Study Suggests Virtual Meetings Less Engaging than In-Person
11/10/2023
A recent study by Yale researchers and published in Imaging Neuroscience has people buzzing about the benefits of in-person meetings. Joy Hirsch, lead researcher and Yale professor of comparative medicine and neuroscience, discovered that neural signaling is substantially suppressed during online interactions compared to activity observed among those having face-to-face conversations. The study recorded neural response signals of pairs speaking in person vs. on Zoom, the popular video conference platform.
"In this study, we find that the social systems of the human brain are more active during real live in-person encounters than on Zoom," said Hirsch in a press release. "Zoom appears to be an impoverished social communication system relative to in-person conditions."
For meetings and event professionals, who have relied on virtual platforms based on changing working environments, this study validates the importance of in-person engagements. In fact, Naomi Tucker, an Appleton-based meeting and event expert, and host of the Planners on Purpose podcast, believes Yale's findings reinforce the industry's position on in-person events because of their ability to transform connections and make powerful impacts with audiences, and that having data on increased neural activity is motivating for event professionals.
"This study highlights how important it is for event planners to understand the gravity that an in-person meeting can have on the outcome of an event," Tucker said. "The study showcases the importance of getting together face to face and how much more connection there is, how much more stimulating it is, and that there is an importance and power of sharing the same space and time together."
While virtual meetings have become an understandable new norm due to the changing remote workforce, Tucker said virtual events can be conducted in a way that helps bridge the gap of not sharing a common environment. She suggests a few quick tips to boost engagement, including:
Hosts can utilize platform tools like polls, reaction responses and emojis to keep attendees energized.
Unite the environment by allowing participants to customize their background using images and color .
Leverage virtual breakout rooms for discussions to motivate participant engagement.
Create relatable moments by delivering event gift boxes to participant homes with branded items to unbox the day of your event.