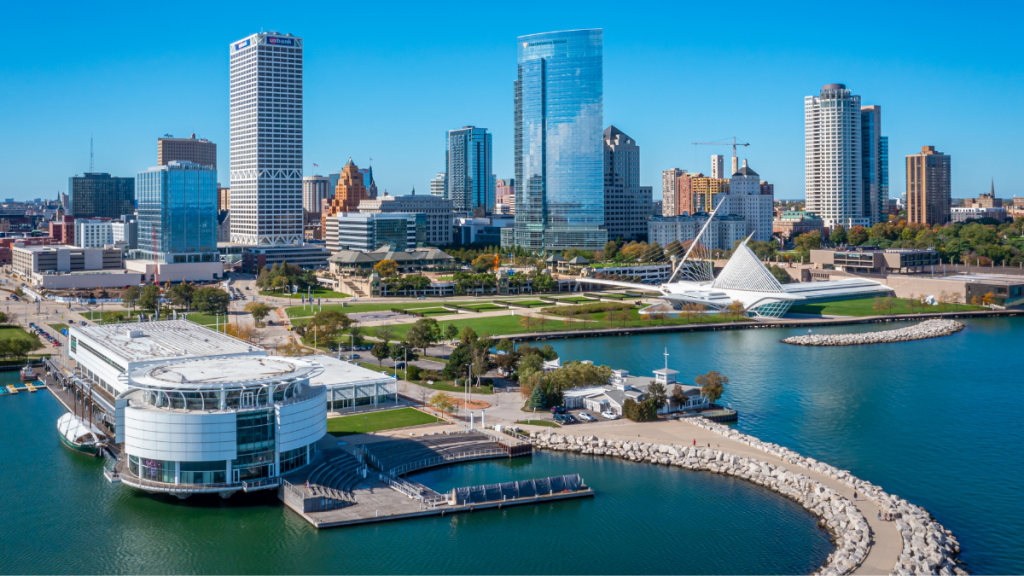 Milwaukee Named a Top 3 Large U.S. City
11/01/2023
Milwaukee is among the top three large cities in the U.S. to visit, according to the recently released 2023 Condé Nast Traveler Reader's Choice Awards. The U.S. travel publication's readers ranked the city number three, nationally recognizing Milwaukee as a top-tier destination for business and leisure travelers, while coming off a record year for tourism.
More than 520,000 Condé Nast Traveler readers across the globe submitted responses rating their travel experiences to offer a comprehensive look at the places they want to revisit. Joining Chicago and San Diego in the top three large cities — and coming in ahead of New Orleans, San Francisco, Boston, New York, Nashville, Washington, D.C. and Miami — is a strong showing from Milwaukee.
This recognition mirrors the demand for travel to Milwaukee. The metro area set a record for tourism in 2022 while earning recognition as one of National Geographic's 25 best places to travel and one of the New York Times' "52 Places for a Changed World." Milwaukee will host the Republican National Convention in 2024 after being awarded the Democratic National Convention in 2020. Milwaukee also will also be featured in the upcoming season of Bravo's hit competition show "Top Chef."
The city's continued success helped drive Wisconsin to a record year for statewide tourism in 2022. As Wisconsin's largest tourism market, greater Milwaukee accounts for 25.4% of total tourism economic impact to the state.
The 2023 Readers' Choice Awards are published on Condé Nast Traveler's website at cntraveler.com/rca.