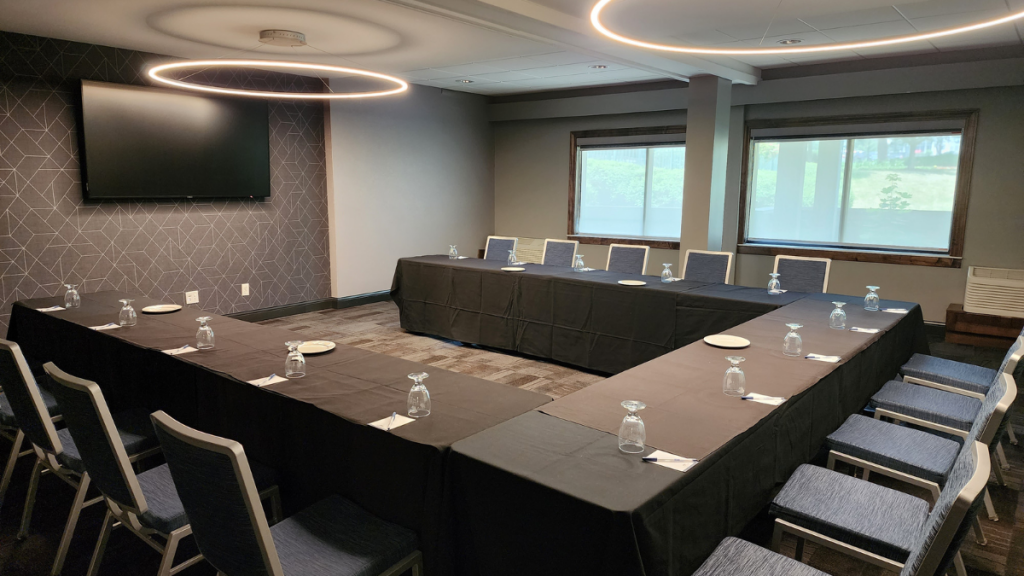 The Abbey Resort Reinvents its Meeting Experience
09/06/2023
Meeting planners can achieve a destination resort feel without the hassle of destination travel at Lake Geneva's full-service resort, The Abbey Resort and Avani Spa, a quick getaway from both Milwaukee and Chicago. With its recent renovation, the resort invites guests to turn the ordinary into extraordinary in its 40,000 square feet of flexible indoor/outdoor meeting space, newly renovated guest rooms and modern, bright meeting spaces.
The renovations include entire-room upgrades to 300 guest rooms, all meeting and event spaces, and common public areas, including the full lobby, guest hallways and more. The full-service Avani Spa was modernized as well, with 35,000 square feet, 16 luxury treatment rooms, two salt and infrared relaxation areas, an updated spa and salon services menu, steam and sauna rooms, a revamped fitness center, a large private pool and more.
From facilitating team-building activities or brainstorming in a sunlit room to cruising on the water for dinner and hosting an awards banquet in a windowed pavilion, the Abbey event staff provide worry-free experiences. Organizations can come let the ideas flow like water at large or small spaces that fit your event's needs within budget.
If booked before December 1, 2023, newly renovated rooms are as low as $149 per night for groups with a minimum of 25 guest rooms per night. Also, for a limited time, groups can choose from three of the following enhancements:
An upgraded premium bar selection with a maple bourbon old fashioned cocktail using Wisconsin's own Driftless Glen single-barrel spirits at no additional cost.
The flexibility to upgrade up to five guests to the premium Harbor View guest rooms at no additional cost.
The ability to drop your quoted guest room rate by $5.
An additional 5% off the Encore audiovisual bill.
A two-for-one pick at Avani Spa with one Sunrise Yoga or mindfulness session for your group, along with a discount of 10% on all scheduled massage, salon or wellness services.
An upgraded homestyle, scratch-made biscuit bar or healthy fruit smoothie bar from a standard menu break service.
The Abbey Resort has provided a memorable lakeside experience for over 50 years on 90 acres of manicured grounds. Some amenities include farm-to-fork dining with harbor views at 240 West, an indoor temperature-controlled pool, hot tubs, complimentary bicycle and sports equipment rentals, and an on-site marina, so you can bring a boat or rent.