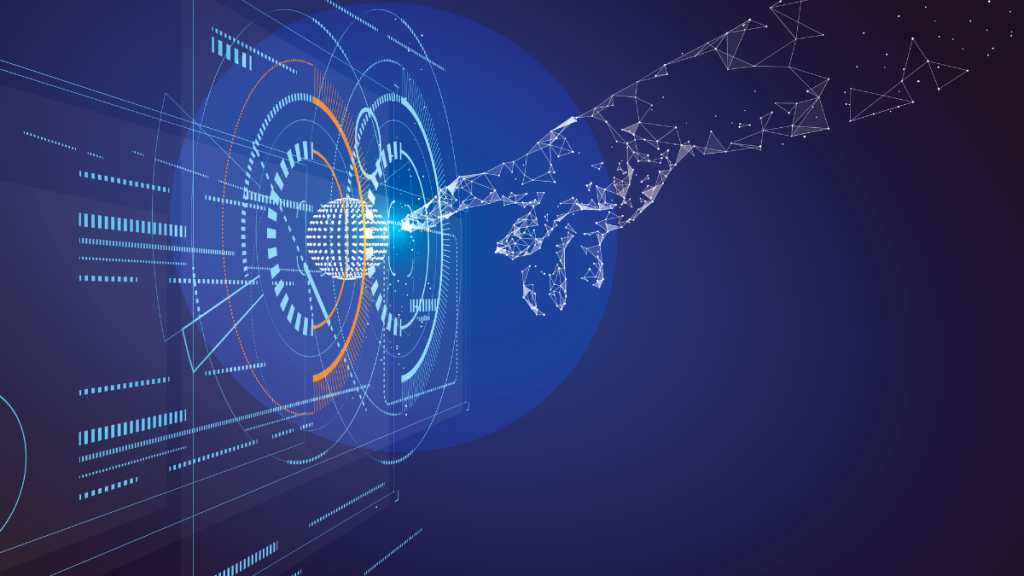 Using AI in the Meeting & Events Industry
06/23/2023
By Amanda Wegner
Artificial intelligence (AI) is rapidly changing how we live and work, including the work of professionals in the meetings and events industry. With new tools and apps flooding the market, tech-savvy meeting planners would be wise to consider how they can utilize AI to automate tasks, improve efficiency and personalize the attendee experience.
AI can make planners' jobs easier by automating scheduling, registration and logistics tasks; this frees up the time of planners to focus on the strategic aspects of their events to create great experiences for their stakeholders and attendees. It can also help planners improve their efficiency and optimize operations. For instance, AI can identify potential problems, such as scheduling conflicts and predict event demand.
Another hallmark of AI is its ability to personalize experiences. Through learning and predictive analytics, AI can be used to make recommendations based on attendees' interests and provide real- time updates. In addition, individuals with auditory, dexterity or other physical challenges can leverage AI for notetaking, and AI provides non-native speakers with real-time translation.
AI also benefits the bottom line. By streamlining the efficiency of planning and operations, identifying opportunities for improvement, and enhancing attendees' experience (which drives sales, increases mentions and engagement, and encourages future attendance), utilizing AI can increase revenue and reduce costs for planners and stakeholders alike.
GETTING STARTED WITH AI
Curious about how to start incorporating AI into your next meeting or event? Here are some recommendations, including suggested apps to consider.
The planning of meetings and events is a robust process that includes many routine tasks that can take time away from important duties like negotiating with speakers, venue walkthroughs and working directly with stakeholders to create the best experience possible for attendees. To make lighter work of routine tasks and streamline your planning efficiency, consider bringing a tool like ChatGPT by OpenAI into your toolkit.
ChatGPT is just one of several chatbots available to ease your administrative — and creative — burden; others include Bard by Google, Jasper Chat and more. While these tools have additional but limited capabilities, such as data analysis, and, in some instances, can be integrated with other tools, they are best for handling information- based tasks and brainstorming.
"I find that creating outlines of what will be necessary for the day can be made easier by getting one of these programs to create a checklist for you," says Caroline Reidy, managing director of The HR Suite, of how she uses ChatGPT. "Even if you don't use what the AI creates as the final draft, using it as a jumping-off point can help free up so much time."
A pro tip for using a chatbot for administrative tasks is to form well- structured queries. And it's important to emphasize that chatbots can give you a great starting point, but the responses they return still demand a human touch. In addition, these tools have a margin of error and can't account for event specifics or your knowledge and experience.
NOTETAKING AND TRANSCRIPTION.
To help meeting attendees get the most out of each keynote, table talk and presentation, consider utilizing tools for notetaking and transcription.
Otter.ai is a well-known tool for meeting transcription and automatic meeting note generation. Otter excels at identifying speakers, displaying live transcription and creating an AI outline for longer meetings. Another option is Colibri, a simple, clutter- free tool for recording meetings, displaying real-time transcription and generating notes. Colibri keeps a searchable library of all your meetings, making it easy to find relevant information. Others to consider are Supernormal and Beulr, and many of these options integrate with productivity tools like Google Meet, Zoom and Teams.
AI tools for these tasks can help make events more inclusive as they benefit those who are differently abled and non-native speakers.
FACIAL RECOGNITION.
Meeting planners are successfully using facial recognition technology to check attendees in quickly and efficiently. It also serves a dual purpose in that it can enhance event security. Especially when combined with natural language processing, facial recognition can identify potential threats and prevent security breaches.
One option is Amazon Rekognition, which can be used for check-ins, security screenings and identifying attendees. Zenus is a company that uses AI-driven facial recognition to provide attendee tracking, but its solutions can also utilize AI facial recognition technology to measure live attendee engagement and analyze demographic groups at meetings and events.
PERSONALIZATION.
While tools like ChatGPT and Bard by Google utilize the open Internet to respond to questions, another class of chatbots can be trained to respond based on a customized learning model to help answer attendee questions, provide information, and help with tasks such as registration and scheduling. They can also be used as a "digital concierge," capable of making tailored content, and session and networking suggestions. For instance, models can be developed to personalize the attendee experience by recommending sessions and speakers, creating personalized recommendations for food and drinks, and providing real- time updates on events and activities.
One of the best-known AI chatbots is IBM's Watson assistant, which can be integrated into websites and event apps to provide 24/7 assistance and answer frequently asked questions. If you are using event management software, check with your provider to see if they offer a chatbot option.
Chatbots aren't limited to websites and apps; texting-based chatbots are also available. The benefit of using text is that it doesn't require a separate app and utilizes a familiar interface. And what's more is that texts have an exceptionally high open rate — 98%. 42Chat is an example of one such text-based chatbot tool. This AI chatbot can answer user questions in three seconds or less, with a 95% success rate, according to the company.
Flynn Zaiger, CEO of Online Optimism, notes that keeping tabs on your chatbots and the user experience is very important.
"Be sure to monitor it to see what text messages have led to frustration and provide additional answers to [users], improve their effectiveness over time and save money and effort," Zaiger explains.
While you can piece together AI options for a meeting event, many event platforms come with AI baked in. All-in-one event platforms such as Swapcard, Hopin, Brella and Bizzabo include robust options to help planners easily organize and execute events while offering personalization tools. For instance, most platforms mentioned include matchmaking and digital networking, which connects visitors with appropriate exhibitors or other attendees using machine learning algorithms. These platforms also provide the option to create branded event apps and include AI-powered analytics to measure attendee engagement and feedback, which helps identify areas for future improvement and enhancement.
NOT WITHOUT CHALLENGES
While AI-powered tools are a boon for meeting planners and the industry, it also comes with challenges that meeting professionals must consider carefully.
One such challenge is data privacy; AI systems often collect data about attendees, which raises concerns about data privacy. While many individuals have strong concerns about data privacy, it's crucial to overlay this concern with existing data protection laws. For example, if you are organizing a global event or an event with multinational participants, the European Union has a stringent privacy protection law in GDPR; Canada also has a data protection law. In the United States, data protection is very lax, and there is no federal law, but several states have recently enacted (or will soon enact) laws to protect their citizens. Certain industries also have data protection regulations in place that planners must consider.
Another challenge of AI is bias. Because these systems utilize learning, they can exhibit biases stemming from their programming and data sources, which can lead to unfair, inaccurate or discriminatory outcomes. While bias can come into play with personalization and AI- generated responses from chatbots, facial recognition and predictive analytics algorithms are also areas of concern.
Similarly, AI is not fail-safe and requires human oversight. Meeting planners who utilize AI in their planning efforts and their meetings and events would be wise to maintain a watchful eye and be ready to make adjustments — or wholesale changes — as needed to ensure a top-notch experience.
Whether online, hybrid or in-person, there is a lot of opportunity in the meetings and events space to capitalize on AI. It has the potential to revolutionize the way meeting professionals plan and execute events, and it is likely to play an increasingly important role for years to come.
3 Ways ChatGPT Benefits Planners
ChatGPT is a type of chatbot, powered by AI that uses natural language processing (NLP) and the open Internet to respond to your text-based queries. (It's important to note that there are programmable chatbots as well.) Here are a few ways meeting planners can utilize a tool like ChatGPT:
Create a planning list: Type a query such as "generate a planning list for a corporate retreat" and the tool will create a list you can use as a starting point.
Brainstorm titles for a speaker's presentation: Ask the chatbot to "make a list of potential titles for a presentation about improving employee engagement." The chatbot will then return options to help get the creative juices flowing.
Blog posts: Need to generate quick blog posts to provide additional value for your event? Start your query with instructions regarding length and format, such as "write a 400-word blog post on …" and then add the topics for which you need blog content, such as "the importance of employee engagement," "current trends in employee engagement" and "how to increase employee engagement." Use these as a launch point, then add in quotes from your speakers and details about your event.
---
Amanda N. Wegner is a freelance writer based in Madison, Wis.