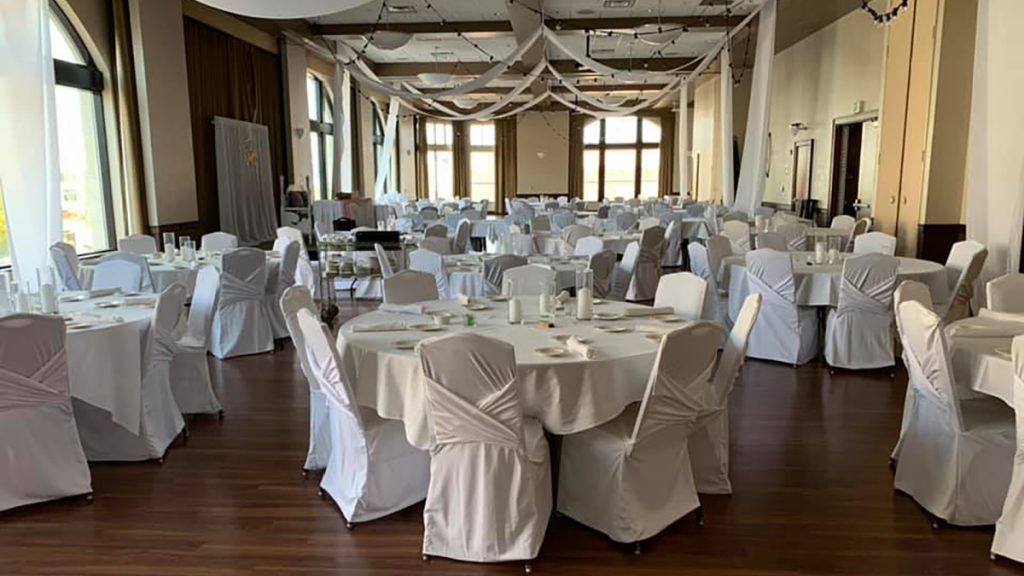 Jefferson Street Inn & Event Center Has It All
01/20/2023
By Sue Sveum
What's in a name? It's an often-asked question dating back to the times of Shakespeare. In the case of Wausau's Jefferson Street Inn & Event Center, the better question might be what's behind the name — on two fronts. First, you may notice the new tagline: "A member of Radisson Individuals." This reflects Jefferson Street Inn's soft merger with Radisson, providing guests access to the large hotel chain's Online Travel Agency, while the hotel itself remains independently owned and operated, maintaining all the originality, charm and history that makes Jefferson Street Inn unique.
The other — and probably more notable change for event planners — is the official name change to Jefferson Street Inn & Event Center, signifying that Jefferson Street Inn is now a full-service hotel, complete with its own on-site event center. According to Christopher Stamm, director of sales and marketing, the event center has always been housed in the same building, but merging the two under the Jefferson Street Inn name and ownership has made it easier to coordinate everything from meeting details to room blocks. "This makes it easier for us to ensure that everybody's taken care of to the best of our capabilities," he explains. And that's a definite plus for event planners and attendees.
Although the hotel has undergone, and continues to make, some interior changes, the most noticeable upgrades will be in the event center. An all-new, fourth-generation digital audiovisual (AV) system has been installed, including new digital screens, digital cameras, digital sound and digital projectors. "Guests will be experiencing something completely different when it comes to AV," Stamm says. "The operation will be much smoother, clearer and in line with current technological needs." And in keeping with the remote- access requirements that surfaced during the pandemic, Jefferson Street has added an Owl Labs conferencing system, with a 360-degree camera, giving presenters the ability to see attendees in any location and helping remote participants feel more included in the group.
But, Stamm adds, there has been a major uptick with in-person meeting attendance as well. And with in-person conferences on the upswing, Jefferson Street Inn finds itself in an ideal location. "Wausau is located in the center of the state, so it makes sense for us to become a sort of hub," he explains. "Most everyone in the state can travel to Wausau within an hour or two."
The location is also a draw for regional conferences — especially groups from Chicago or Minneapolis that often see Wausau as an outdoor destination and ski resort. Stamm says the venue tends to host a lot of government and corporate meetings, especially during the week, but on weekends, it's also become a popular wedding venue.
That's no surprise considering the beautiful facility seats 300, has floor-to-ceiling windows, supplies everything from rooms to food all in house and is located in the heart of the historic Wausau River District. The event space overlooks Washington Square and the historic Grand Theater. Visitors can easily walk to shops and restaurants, or take a short drive to enjoy great hiking, biking and skiing. And Jefferson Street Inn offers spacious (and pet-friendly) rooms, ranging from a standard king or two-queen room to luxury suites.
Stamm calls the food spectacular — and credits the consistency among staff as key to making everything run smoothly. "We pride ourselves on having a top-notch staff and a very good system in place," he says. "We can host a very large group and at no point do they feel as though they are underserved, while our staff never feels they are being overwhelmed. We under-promise and then we overdeliver."
It sounds like a recipe for success. And the perfect place for your next conference.
---
Sue Sveum is a freelance writer based in the Madison area.