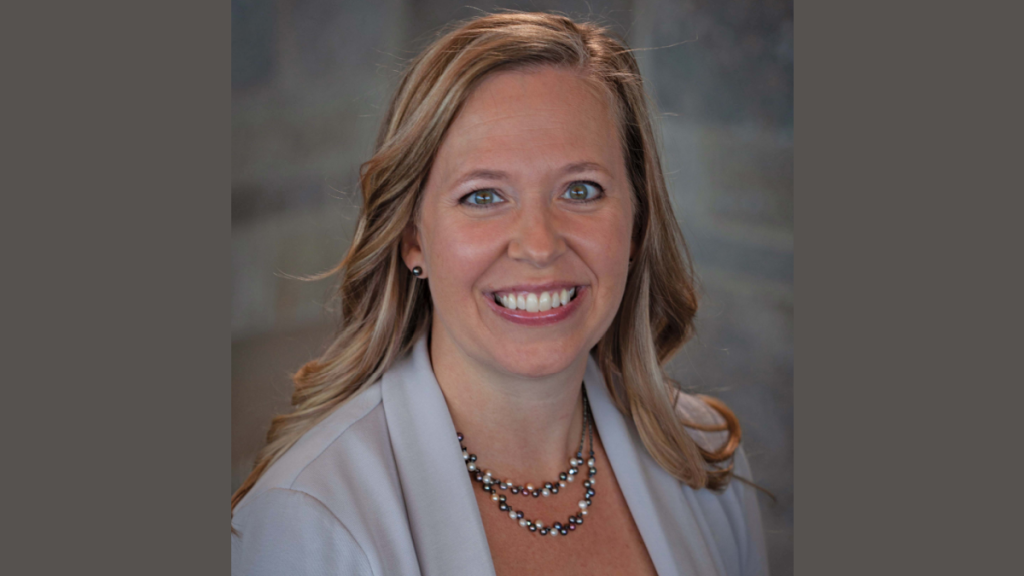 Working Toward the Big Cheese
10/11/2022
By Carrie Mantey
Lindsey Hess, the programs and office coordinator at the Wisconsin Cheese Makers Association in Madison, has been planning events ever since she entered the workforce. But what started as "simple staff outings, potlucks and mostly internal planning" at an accounting firm quickly grew to planning board and committee meetings, and conferences at Wisconsin Primary Health Care Association in Madison.
Hess says, "I was new to planning events, so what started out as assisting another staff person at [Wisconsin Primary Health Care Association] turned into taking the lead and planning more than 25 events a year."
Then after 13 years of association experience, Hess hitched her wagon to the Wisconsin Cheese Makers Association. Because she's only been there six months so far, she's still learning about all the events. Right now, she plans quarterly board meetings, and in-person, virtual and hybrid leadership trainings.
And while she evolves her role with the association's large events — the World Cheese Contest, the U.S. Cheese Contest, CheeseExpo and CheeseCon — there's much to do with four board meetings, leadership trainings, committee meetings, and a golf and trap shoot outing (which covers four golf courses and one trap-shooting range).
IMPORTANCE OF NETWORKING
Because her skillset has been expanding as a result of each new role, Hess decided to start formalizing her education by joining Meeting Professionals International (MPI) in May 2014 and earning her Certified Meeting Professional (CMP) credentials in November 2019. She notes, "Joining MPI has taught me so much when it comes to planning meetings and learning from amazing speakers at our education days.
"But the best part of being a member of MPI is all the networking. There is no way I would be where I am today without connecting with other planners and having great relationships with suppliers. I know if I have a question, I can reach out to other MPI members and someone will be able to help me. We are here to help each other."
Hess supports MPI-Wisconsin in the role of monthly programming director now that she's on the board of directors. "I recruit volunteers to lead and assist our monthly chapter meetings. I oversee educational teams that coordinate all the logistics for monthly education programs, including menu selection, audiovisual needs, room setup, registration and hotel arrangements. I also work with the vice president of education on speaker selections and contracting for monthly education programs. I've been asked to join the board for a few years, but it was too much of a time commitment … I have a bit more time to give now. I also want to continue to grow and learn, and with the board members I am working with, I will no doubt continue to grow."
Hess mentions that a planner's networking skills don't only come in handy at MPI meetings, though. "I always try to have a great relationship with the venue's staff I'm working with," she explains, "from the moment we sign the contract with the director of sales to the day of our event working with the catering staff. Everyone is working hard to help us execute the best event possible. I want to show my appreciation to them all!"
MOVING TOWARD THE FUTURE
Hess is encouraged and excited that many events are back on track in person as she strives to move more association meetings to in person as well. "It is awesome to see members reconnecting after three years of hiding behind a screen, but I know not all meetings will go back to in person," she acknowledges.
As a matter of fact, Hess mentions that a few Wisconsin Cheese Makers Association trainings actually work better virtually because they can include members from all over the U.S. without the cost of travel and lodging. However, she says the downside is hybrid setup, "and making sure those who are not in person are feeling connected. It's hard to engage with members virtually when cameras are not on!"