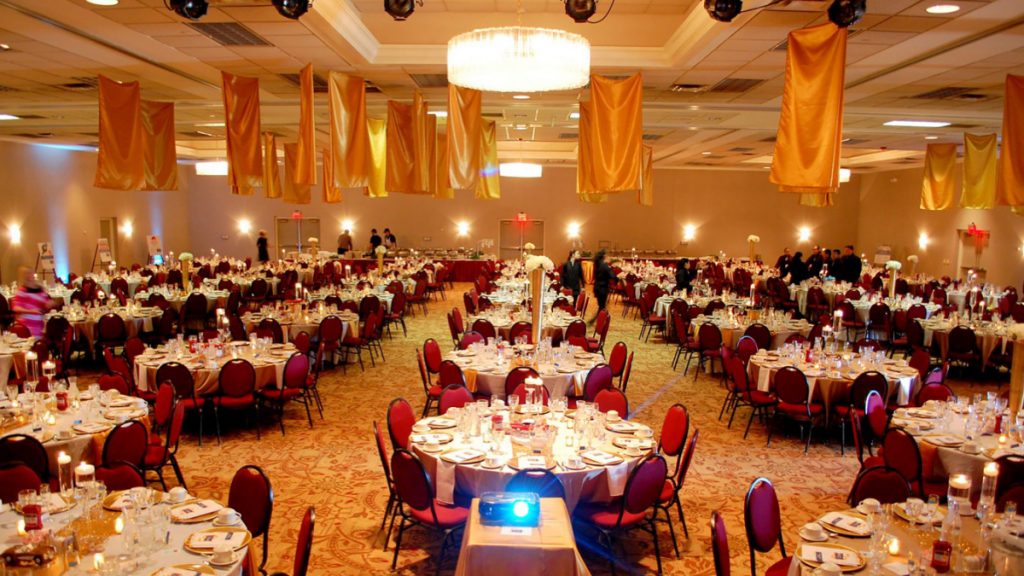 Great Location, Exceptional Customer Service, and Quality Venues Await Your Group in Janesville, Wisconsin
10/01/2022
Pictured: Holiday Inn Express & Janesville Conference Center
Large or small, your meeting group will find Janesville's convenient location, exceptional customer service and variety of venues to be the ideal place to provide attendees with memorable experiences that inspire.
Janesville's convenient location, directly off I-39/90, is easy to find and access, with lots of transportation options to make meeting planning even easier. It is less than 1 hour from major travel hubs Milwaukee, Madison and Rockford, IL, and less than 2 hours from Chicago, with daily shuttle bus service to and from Chicago O'Hare available year-round.
Good customer service and assistance can make or break the meeting planning experience. The staff at the Janesville Area Convention & Visitors Bureau is here to make the planning easy by helping every step of the way, from locating the perfect venue to assisting with public relations, to customizing welcome packets and nametags. The best part is the assistance is completely free! Of course, meeting space is also very important. Janesville's unique variety of quality venues provides plenty of options, from a high-tech convention center to incredible historic spaces.
The Janesville Conference Center at Holiday Inn Express offers up to 15,000 square feet of combined meeting, exhibit, event and banquet space for up to 800 guests. Soundproof movable partitions provide the flexibility to create different size meeting and meal function rooms. All meeting space is located on the first floor of the complex and is completely handicap accessible. Full meal service is available along with complete sound systems capabilities.
Listed on the National Register of Historic Places, the Court Street Methodist Episcopal Church was completed in 1870. The striking French Second Empire-style building was renovated and restored to its original beauty and charm in 2015. The Venue has 5,000 square feet of combined meeting, exhibit, event and banquet space. The Venue's Bower City Ballroom has beautifully restored arches, ceiling and trim that enhance the space and create a unique setting for up to 250 people. Two smaller spaces are available, as well as outdoor balconies overlooking Town Square and Rock River.
Janesville's Rotary Botanical Gardens offers indoor meeting space for up to 250 guests with state-of-the-art audiovisual, and 20 acres of beautifully themed gardens a step away. Take a group tour, or exercise your creativity with intimate breakouts in the English Cottage Garden, Japanese Garden, Gazebo or Wellness Garden, which features a labyrinth.
The Rock County Historical Society is home to several historical spaces that can accommodate board meetings and intimate private gatherings or large corporate events and group tours. The grounds hold the Lincoln-Tallman House, Helen Jeffris Wood Museum Center, Charles Tallman Archives, Carriage House and newly renovated Wilson King Stone House, as well as expansive lawns.
Janesville's selection of hotels, restaurants, attractions and unique opportunities found only in Wisconsin's Great Outside will provide you with creative flexibility in planning your event.
Visit janesvillecvb.com for more information or give us a call today at (800) 487-2757.