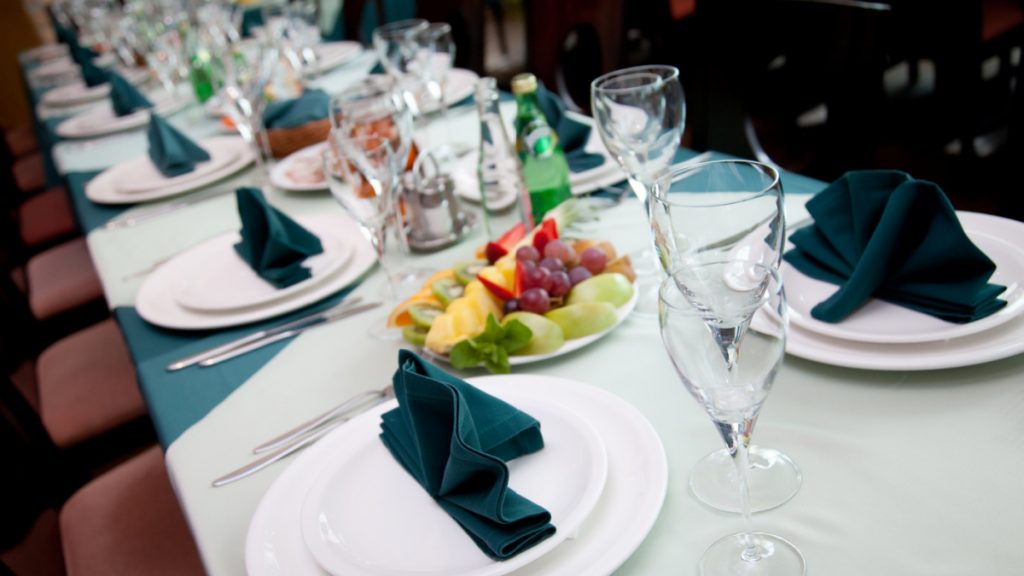 Three Mistakes Novice Event Planners Often Overlook
08/05/2022
By Valentina Fonseca Krug
Organizing a meeting or event is a massive and complex job — and it requires hard work and planning. Unfortunately, that means the opportunities for things to go wrong are endless. With so many tasks that need your attention, it is easy to overlook important details and make simple mistakes.
If you are a planner who is organizing your first major event, avoid the following often-overlooked mistakes so you can take your guests' experience to the next level.
1. Booking a Bad Meeting Venue
Location, the size of your guest list and access to transportation options are all very important to keep in mind when choosing a meeting venue. While a large space with a small number of guests will make the meeting seem empty and less successful, a small space with too many people is crowded and uncomfortable.
Be sure to figure out how many attendees you need to account for, and have a plan B in case you have more or less attendees than you were originally expecting. Also, ensure that the venue is accessible by several methods of transportation and is in close proximity to other attractions.
Then consider going one step further by getting creative with your meeting venue choice. Choosing a visually appealing, unique venue for your meeting will give your guests an unforgettable experience and offer a fresh changeup from the normal, boring meeting venues.
Here are some unique meeting venues that are becoming popular:
Co-working spaces
Gardens
Farms
Barns
Warehouses
Art galleries
Museums
Libraries
Local, state or national parks
Rooftops
Conservatories
Vineyards
Botanical gardens
Historical homes
Vacation rentals
Industrial buildings
Breweries or distilleries
Don't be afraid to venture outside of the norm to find a unique venue to host your meeting.
2. Skimping on Food and Drink
Whether you are providing meeting attendees with snacks and desserts, or catering a sit-down meal, it is never OK to skimp on the food and drink served at your meeting. Regardless of the budget, you need to ensure that you have enough money set aside for quality food and drink.
Test the food and beverages that will be served at your event well in advance to ensure your guests will be pleased with the options. Get creative with the food, drinks, dishes, glassware and cutlery to add an element of excitement and fun to you meeting. And most importantly, plan ahead to make sure there is enough food for everyone and plenty of options for attendees with dietary restrictions.
3. Underestimating the Power of Meeting Event Décor
It's just a meeting, right? Who really cares about the décor?
Everyone cares! Your décor can go a long way in establishing the mood for any meeting or event. Whether you decide to create extravagant centerpieces, and drape fabric from ceilings and walls, or add subtler table decorations like logoed napkins, your décor should still grab the attention of (and impress ) your guests.
And don't be afraid to use bold colors! Adding pops of whimsy and fun to your décor can really liven up the energy, look and feel of your meeting space. But whatever you choose to do with your décor, don't underestimate its power in setting the mood and creating the perfect atmosphere for your event.
---
Valentina Fonseca Krug is the founder and lead designer of Lola Valentina, an upscale tabletop décor company offering custom and collection-driven designs printed on placemats, table linens, runners, napkins and more. The design house offers print-on-demand services and original pattern designs, tailored sizing and expansive colors.