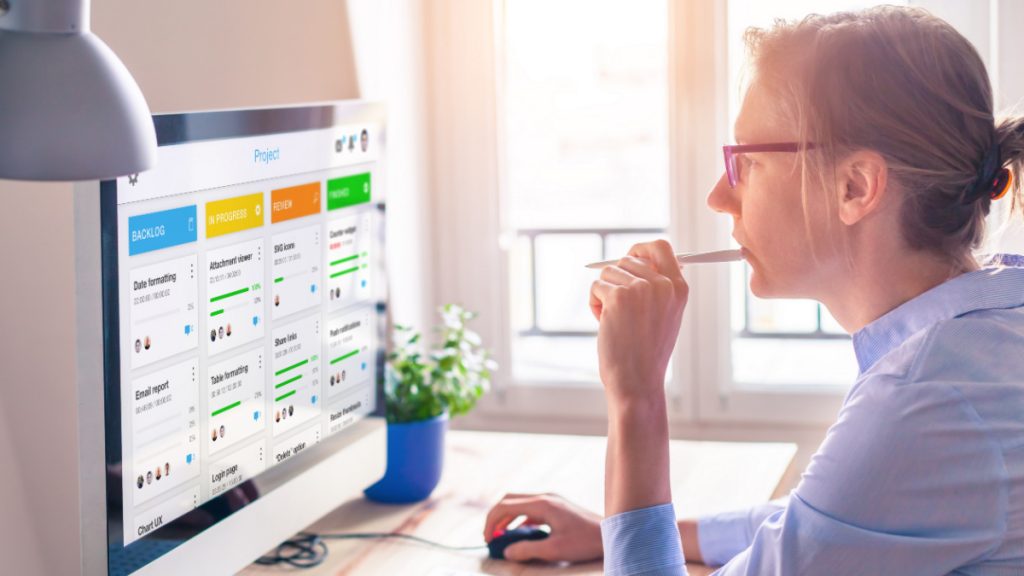 Six Tools that Help Plan and Manage Events
07/28/2022
By Amanda N. Wegner
Planning and successfully executing events requires a delicate balancing act of long checklists, hard and fast deadlines, keeping stakeholders updated, making sure the right people are in the right place at the right time and more. Luckily, there are plenty of tools and platforms available to planners to ensure that the planning and event management processes run efficiently, and events go off without a hitch.
If you're looking for options for collaboration, planning and event management, here are six tools to consider.
Asana
With Asana, teams can create projects, assign tasks, specify deadlines and communicate about tasks directly in the platform. A free version is available; premium versions offer additional tools and benefits.
"This tool allows us to assign work, manage projects and tasks, and keep track of where we are for each event project," says Deany Dormer, event strategist and owner, Executive Events LLC. "It helps keep the team on track and we can easily see the status of each project."
Maria Peot, CMP, an account manager with MDS Association Management, finds Asana very flexible as well and appreciates that it can be set up in different ways.
Trello
Similar in concept to Asana, Trello uses boards, lists and cards to manage projects, organize tasks and get team members on the same page. There is a free version with limited features for individual practitioners, and premium versions for those who desire more features or have a larger number of projects.
"When there are a lot of moving pieces and others that I need to keep in the loop, I use Trello," says Terri Lynn Yanke, founder and CEO of Eventful Advantage LLC. "It is very easy to manipulate, keep lists, add dates and times, and share with others."
Google Drive
If you're in the market for a free project management option, consider Google Drive, which can be accessed by anyone with a Google account, offers free file storage and is an easy way to share files with numerous individuals. Peot did note one downfall of Google Drive is that the creator of files must be the one to share with new people. In addition, if there is a lot of turnover, it can cause problems in managing access.
Another note is that file space is limited to 15 GB across Google Drive, Gmail and Photos. If you need more space, Google Workspace plans start as low as $6 per month, and offer additional features and space.
Cvent
On the event management side, Cvent is one platform to consider, suggests Jennifer Mell, CMP, director of business development for NorthCoast Productions & Made Ya Look, who has been using Cvent exclusively for seven years. She likes that it's a robust tool that can manage many parts of an event: sourcing, budgeting, task management, registration, surveys and more.
Cvent offers a free trial of its event management software and your experience can be customized to suit your organization's needs.
Aventri
Because Cvent is so robust — and perhaps not worth the cost for many organizations — Mell also suggests Aventri as an event management option.
"It has so many tools and features that Cvent has, is actually easier to learn and use in many ways, and has a lower price tag," says Mell.
Social Tables
If you're looking for a tool for event diagramming, guest management and check-in, look at Social Tables, a standalone product that's part of the Cvent family. The tool is especially good at maintaining guest lists and allowing organizers to visually spot guests in diagrams. Social Tables offers a free, limited plan for events of up to 150 guests; premium plans are also available.
If none of these suggestions suit your fancy, don't underestimate the power of networking.
"Don't be shy about reaching out to other event professionals to learn what they're using, and what they like and don't like. Your local chapter of Meeting Professionals International (MPI), National Association for Catering and Events (NACE) and the like is a great place to start," says Mell. "There's also several event professional groups on Facebook and LinkedIn that can be great resources."