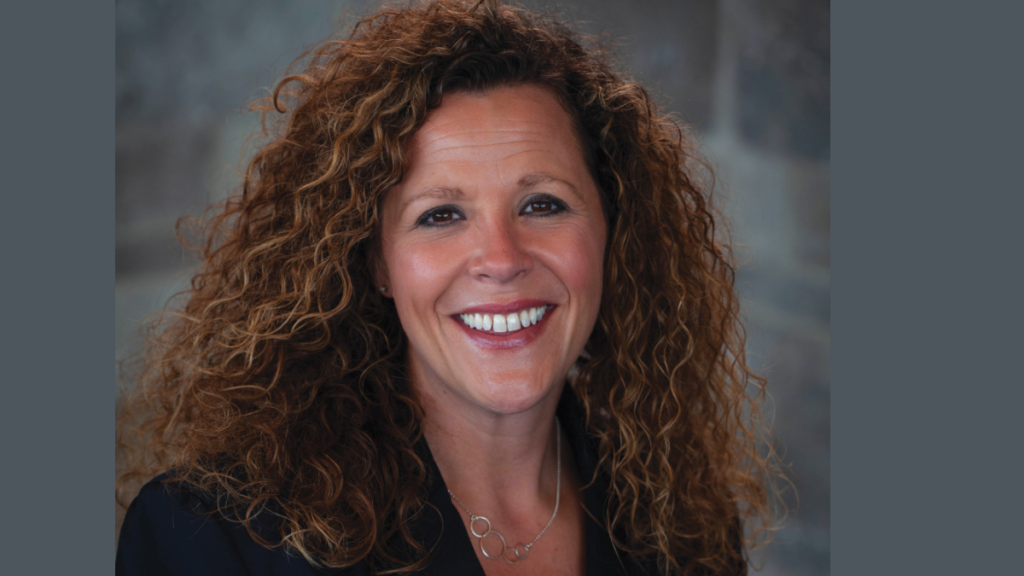 Rebecca Staats Understands the Big Picture
07/12/2022
By Carrie Mantey
Rebecca Staats hails from the other side of the meeting and event industry as the director of sales at the Residence Inn by Marriott Eau Claire, and Fairfield Inn & Suites by Marriott Eau Claire Chippewa Falls. And as of July 1, she became the president of the Wisconsin Chapter of Meeting Professionals International (MPI). "It has been a longtime dream to become president of an MPI chapter," she says. "I am a department of one person in my current role in a small market. Volunteering with MPI-WI helps me expand on additional leadership skills and allows me to be a part of something bigger."
After graduating from high school, Staats worked a variety of jobs, but fell in love with bartending "because of the interaction with people of all walks of life," she remembers. "That inspired me to go to college in the fall of 2001; I attained my associate degree in travel and hospitality. My first job after college was in a hotel sales office and I was hooked. I am still in love with this industry 20 years later!"
Staats climbed most of the rungs in the hotel business — from banquet server to sales coordinator to event manager to senior sales manager and now director of sales at several big hotel brands, including IHG, Hilton, Starwood and Marriott hotels in Minneapolis, Chicago and Eau Claire.
She also spent a few years as a travel agent with AAA in Eau Claire, "which added another fun layer to my travel and hospitality experience," she notes. "Working a lot of varying positions in hotels, and being curious and asking questions has helped me understand the big picture. And the same applies to MPI-Wisconsin. As president-elect, I took on projects that helped familiarize me with responsibilities I would not have learned or known about otherwise. Now to the role of presidency, I bring a solid understanding of the chapter because I am going into my fifth consecutive year of volunteering and serving on our Board of Directors."
As an active MPI member and volunteer in both Minnesota and Wisconsin, Staats wants to help MPI-WI not only recover, but grow this year. "It is particularly important to me to grow our membership and attendance at chapter events," she emphasizes, "which is down approximately 35% from pre-pandemic levels. We plan to achieve that by being more proactive. Behind the scenes, our teams are working diligently to secure all of our events for 2023. It is our hope that people rejoin the association and we start to see green in the 2022-2023 year.
"MPI-WI has helped lead, and will continue to lead, the charge back to in-person meetings led by the philosophy that we will continue to offer top-notch education and networking opportunities at our events despite lower membership and attendance. We have just rolled with it — all of the changes, including guidelines and dates — and we have been safely hosting in- person events since October 2020."
Staats thinks what everyone wants now is stability and flexibility, but she urges meeting and event planners to be patient with suppliers, and vice versa, since everyone is dealing with the labor shortage. Everyone's also dealing with inflated prices, supply chain disruptions, and many facets of hospitality and travel seismically shifting over the last few years.
But Staats changes her tone to reflect the bigger picture: "Despite new and ever-evolving challenges, our industry holds the hearts of some of the fiercest and most loyal professionals out there. Our passion is infectious. Meeting face- to-face holds so much importance, especially after lockdowns and long stretches of isolation. Both suppliers and planners need to advocate for meeting in person, because when we meet, we change the world."