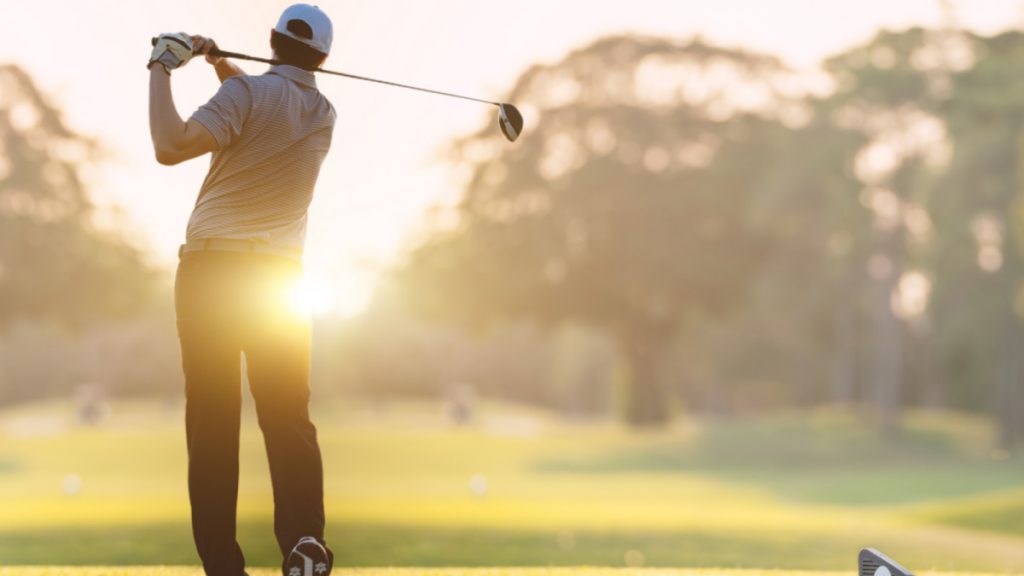 10 Tips for Your Next Golf Event
06/17/2022
By Greg Gerber
With weather being warmer and days getting longer, now is the time to start planning a golf outing for your organization. Whether it's a way to connect colleagues, raise money or just have fun, here are some important considerations to make your event a memorable success.
WHAT'S THE PURPOSE?
What you hope to gain through the event will influence planning. Whether creating networking opportunities between staff and customers, building awareness of a product or service, or improving relationships among staff, start by envisioning the ideal end results.
WHO WILL ATTEND?
There will be a big difference in tone and atmosphere if the event targets people who frequently golf, those who haven't picked up a club in years or a combination of skill levels.
"Above all, planners must keep in mind their guests' overall experience and enjoyment," says Justin Gephart, director of sales for Destination Kohler, home to Whistling Straits Golf Course. "Golf portions should be challenging enough for experienced players, but also a day of fun for those who are not."
WHERE WILL IT BE HELD?
Are you hoping people will disconnect from the office for a day of fun, or will the tournament kickoff a conference where people are there to collaborate? If people can't drive to the venue, then you'll have to factor in logistics and transportation costs. However, the bus trip to and from a course can be used to talk about a new product or provide an overview of the organization.
WILL YOU NEED HELP?
If you'll need assistance to pull off a successful event, consider who you'll ask to serve on the planning team. Golfers will be helpful in evaluating a course, but highly organized non-golfers can be invaluable in running a smooth event. Someone skilled in networking can help recruit golfers to participate.
WHO PAYS FOR THE EVENT?
Even if an organization is picking up all costs, consider selling sponsorships by offering promotional placement on signage, invitations, and even an opportunity to address the crowd or host a hole. The more exposure a vendor receives, the more it should cost, such as covering bar costs vs. supplying a raffle prize. If the event is a fundraiser, make sure costs are covered with money left over to support the cause.
WHAT IF IT RAINS?
Wisconsin's wacky weather can disrupt your best plans. Not having a backup plan is an overlooked element of a successful golf event. It's best to have an alternate date for two reasons. First, the same weather system may be in the area the next day and it's often hard for local people to take two consecutive days off from work.
When selecting a venue, make sure to choose a location with a large indoor meeting space as well, so alternative activities can be planned in case of rain.
WHAT FOOD TO SERVE AND WHEN?
Food and beverages are an important aspect of successful golf tournaments. Some people prefer breakfast before heading out, while others want lunch served afterward. The key is to allow plenty of time for play before scheduling meals. Serving lukewarm food that was ready an hour before players arrive will create a bad ending to a great day.
Planners should account for the event's entire food and beverage offering, including on-course service. Preferences of each group make a difference in planning for enough beverage carts to be staffed and stocked appropriately. Bringing in a local craft brewery, restaurant or food truck to provide refreshments at a hole can also be a nice touch.
SPEED OF PLAY
Most 18-hole rounds will take four to four-and-a-half hours with experienced golfers on a familiar course. Tournaments employing a full 120-plus player "shotgun start" with everyone beginning at once can actually take up to six hours because golfers don't play at the same speed or skill level.
To speed play and ensure everyone ends around the same time, impose rules like picking up a ball and moving on after a double bogey. Courses can also adjust the speed of play by moving tees forward to accommodate shorter drive shots by casual golfers.
PAIRINGS
Golf is a great way to spark conversations, so plan a good mix of team members to encourage mingling. Skill level isn't as important as personalities.
CONTESTS
Often with tournaments, there are two or three players in contention for lowest score. The challenge is to keep others interested, too. That's where contests can help, especially those offering a combination of skill and luck. Awarding prizes for being closest to the pin is popular and so is longest putt.
Golf outings are a great way to bring a group together to develop or strengthen relationships, offer an escape from the office and take time to celebrate achievements. With these 10 tips in mind, your event is certain to be a success.