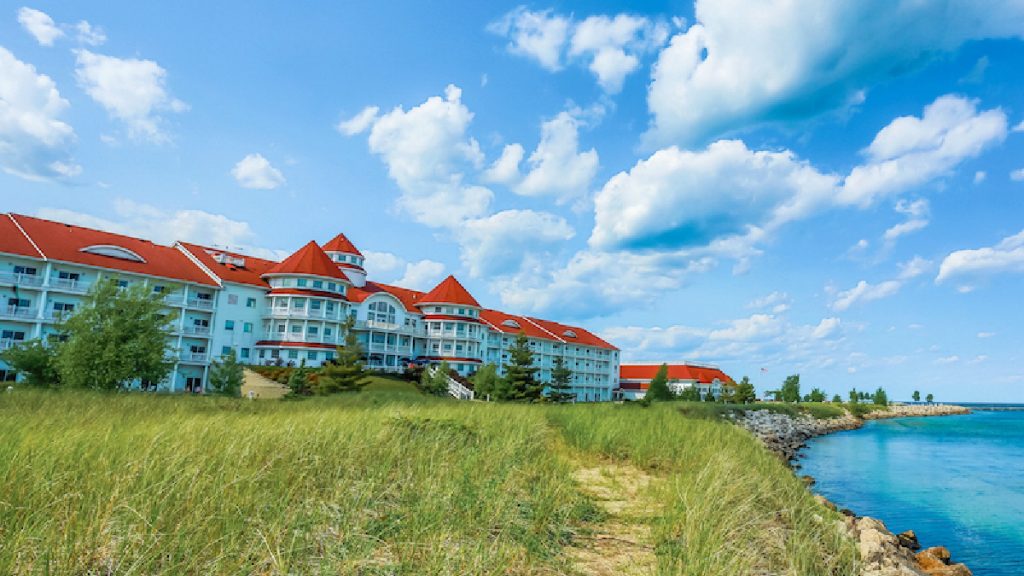 Meeting Destination Unlike Any Other
05/10/2022
As businesses begin to open up and in-person events are returning, it's important to plan ahead for every part of your event. Here's what you need to know about why an event at Blue Harbor Resort & Conference Center is unlike any other.
We thought of everything to make your stay at Blue Harbor Resort superlative in both comfort and convenience. Immerse yourself in warm environments and the convenience of "everything under one roof". From the well-design conference space to the comfortable deluxe accommodations along Lake Michigan, it's no secret that Blue Harbor Resort sets the standard for meeting destinations.
Conference Center
Blue Harbor Resort offers more than 16,800 square feet of meeting and convention space. The 81-foot by 127-foot grand ballroom may be partitioned into seven different style meeting spaces and has 16-foot ceilings. There is also a 4,025-square-foot pre-function area that overlooks Lake Michigan and is perfect for receptions, trade show booths, and small meal functions, holding up to 400 guests.
Services
Blue Harbor Resort & Conference Center views every meeting as an opportunity to provide unique solutions that achieve and exceed your goals. Whether you are focused on driving sales, conducting a training initiative, introducing a new product, inspiring breakthroughs, or fostering innovation, Blue Harbor Resort's unparalleled professional development and creative resources will help you produce dynamic meetings and one-of-a-kind networking opportunities.
Amenities
Give your meeting attendees the gift of a true meeting destination. Combine unique meeting accommodations and the outstanding array of amenities that Blue Harbor Resort offers — Breaker Bay Waterpark, Reflections Spa & Salon, The Boutique at South Pier, and on-site eateries.
With Lake Michigan in your backyard, it's easy to enjoy the outdoors. Take a walk along the shoreline after your meeting, or go on a water adventure by sailing, kayaking, or stand-up paddleboarding. Or, enjoy a round of golf at top-rated golf courses, only minutes away!
Accommodation
You will feel right at home in Blue Harbor Resort's stately and comfortable deluxe accommodations. The resort offers 179 guest suites that range in size from 500 to more than 1,900 square feet, Presidential Suites with private balconies and a beautiful view of Lake Michigan, and spacious two-bedroom and four-bedroom Villas.
Visit blueharborresort.com for more information or give us a call at 866-701-2583.