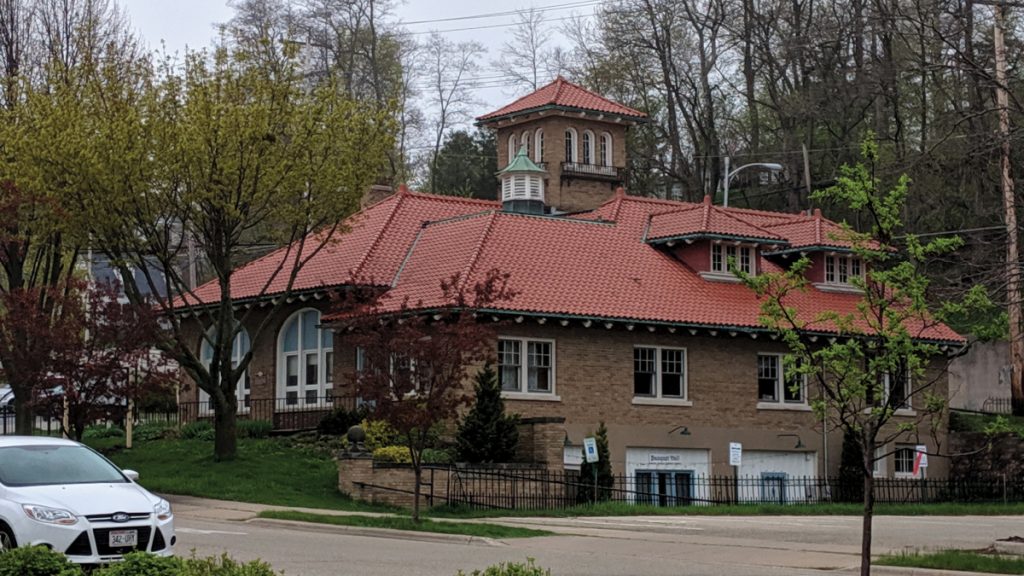 Work or Play —  Engine Room 102 Can Host It All
04/15/2022
By Sue Sveum | ©Engine Room 102
If you're looking for an event space large enough to hold a group of 80, but small enough to make your event feel intimate, look no further than Port Washington's Engine Room 102.
Housed on the first floor of a historic 1929 firehouse, the event space provides the perfect setting for events ranging from birthday parties to corporate team building. And the venue has hosted both — as well as business meetings and even a few weddings.
Engine Room 102 is the result of a collaboration between friends Julia Behm and Andi Barber. When their husbands bought the building and renovated the upper level for their own business, Lake Financial Group, the vacant main floor beckoned. Blue Heron Event Hall previously occupied that space, so it seemed a natural choice for these two creative moms to take it over and make it their own.
"I love that it's a historic building," says Barber. "There are so many unique and beautiful aspects — and we have a lot of original pieces still intact from back then."
Behm adds that they knew the building was perfect as soon as they saw it. "The Spanish-style terra-cotta roof and tower create a beautiful, romantic look," she explains. "But inside, we wanted to keep the event hall more neutral to give our clients a blank slate for their themes. We love the way it turned out."
Behm, whose background is in industrial product design, and Barber, a hair stylist and coach, have combined their expertise to create an event space to meet the needs and requirements for a wide variety of events — covering a range of types, tones and sizes.
The space is set up as an open concept, featuring a large tech-friendly room with a kitchen along the back wall, ready to accommodate everything from a business meeting to a banquet. An attached private courtyard with a small fire pit, patio seating and colorful Edison lights provides the perfect gathering place outside. "It's a lovely spot to linger when the weather is nice," according to Behm. "And the landscaped, terrace retaining wall makes a beautiful photo backdrop."
And the event hall's location can't be beat. Port Washington has a beautiful harbor just a few blocks away for charters — or simply boat-admiring — and the downtown area is a great place to stroll, shop and grab some ice cream.
While both Barber and Behm are happy to brainstorm ideas, and offer party and planning suggestions to those using their space, they don't staff the actual events. Instead, they compiled a list of local businesses and vendors that can supply everything from flowers and balloons to food and bartending services. "We're so grateful to have been embraced by our local community," says Behm, explaining that they're now paying it forward by recommending other local business to their clients.
"My favorite part is seeing how people use the space — what ideas they come up with, how creative they get, and the feeling and vibe that results," says Behm. "We have a beautiful, walkable location, reasonably priced, and we truly care about making your event wonderful."
Barber says this entrepreneurial experience has exceeded her expectations as far as how much fun they have on the job. "I love communicating with our guests and they're always so excited to be working with us," she notes. "We love knowing our guests are having a good time and making memories. What's not fun about that?"