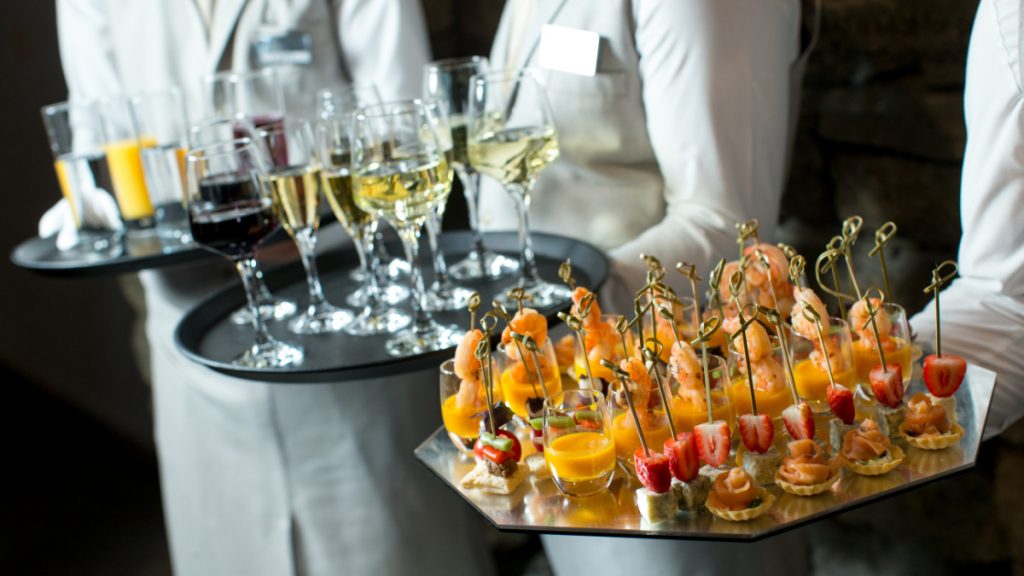 What's Trending for 2022 Meetings and Events?
04/13/2022
By Chantal Hause | Photo from Shutterstock
It's time to party! With gathering restrictions being lifted all over the country and COVID-19 (mostly) a thing of the past, people are ready to mix and mingle, get out and get social! It's a very celebratory time for people hosting events, too. It's almost like the Roaring Twenties, Part Deux. People are ready to participate in the world again. But while events are back in full swing, some new trends are emerging in the meeting and event industry.
Because there is no better way to socialize and celebrate than with incredible food and beverage, it is often the centerpiece of a successful event. Today's food is less likely to be the old meat-and-potato standby of the days of yore. Vegan options are going way beyond simply removing the protein from the plate and are in high demand. Creative and hearty vegan choices are being requested more and more, which is timely considering rising beef prices and chicken shortages in some areas. On that note, if you're avoiding chicken and beef, but would still like to provide a meat option, shrimp is an elegant choice that can be served in many ways — from passed appetizers to main entrees.
There is also more emphasis on events with movement. Rather than stuffy sit-down dinners, meeting and event planners are requesting buffet stations and cocktail parties that encourage guests to move about and be social.
Size continues to be a consideration when meeting and event planners are booking. Some events are back to their full scale, while other hosts are opting for more intimate gatherings at unique venues, including outdoors. This could be a result of planners wanting to accommodate guests that are still COVID-19-cautious, while still throwing a great party. Beyond the extra considerations for the time of year and weather, outdoor venues offer a number of benefits and beautiful backdrops.
With the resurrection of the event industry, it's important for hosts to think ahead … like way ahead. Event locations and vendors are booking up fast, so meeting and event planners need to schedule way out in advance if they want to secure top spots and in-demand vendors.
Most importantly, events and parties are about getting together and enjoying one another's company, so stressing about the event is never on trend. Plan ahead and work with trusted vendors, so you don't have to sweat every single detail and just enjoy the party!
---
Chantal Hause and her husband, Skip, own and operate Fabulous Food. Since 1996, Fabulous Food has been providing its clients with complete upscale catering services for corporate events, weddings and other social gatherings.