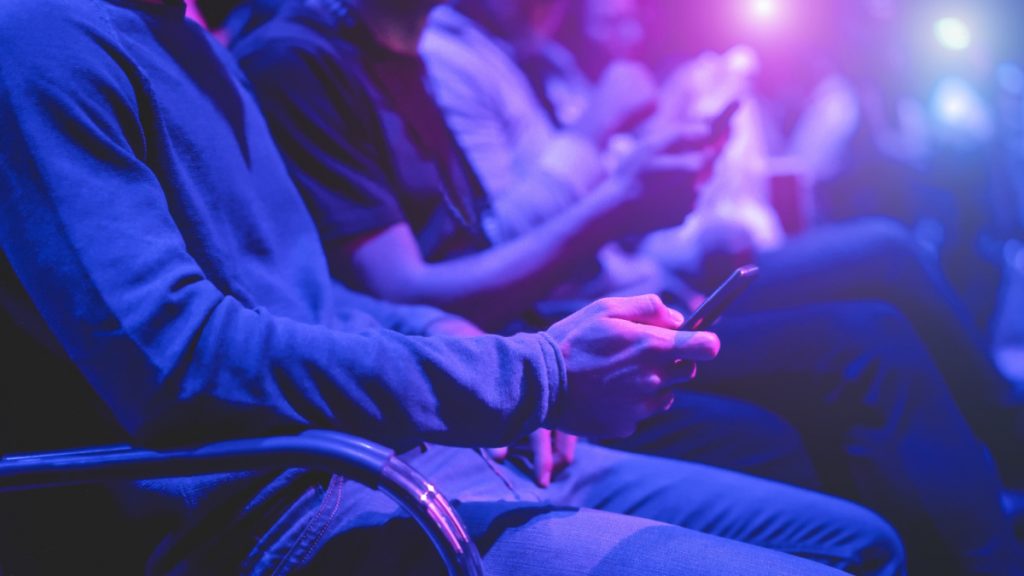 Connecting with Event Attendees via Apps
04/11/2022
By Maura Keller
Today, we live in a rapidly changing digital environment, and as a result, there's a plethora of technical products and strategies to make meetings better for attendees near and far. If orchestrated effectively, for example, event apps can provide attendees with a Swiss Army knife of tools for information, networking, polling, wayfinding, notes, downloads and more — all of which can improve attendee engagement and satisfaction throughout an entire event.
And with the extensive growth in mobile device use, planners are swiftly adopting the event apps that are flooding the market. Kera Wasserbach, meeting planner and owner of Traveling Event Planner, says that event apps can ensure audiences have a user-friendly tool at their disposal to help guide them through the information they need to get the most out of the event. "For planners, an app is a great place to put resources that attendees will need. It cuts down on questions on site at the event, as well as costs for printing materials," Wasserbach explains.
Stephanie Cox, CEO of Lumavate, a no-code app-building platform, says that, before you dive into the world of app building, think about what attendees would want from the meeting or event. Of course, the most important consideration is creating an intuitive user experience that draws in an attendee from the start and ensures every possible detail — the schedule, event sessions and speakers — is featured.
Attendees also expect today's event apps to tell them about the sessions, point them in the right direction and answer any questions they may have. What's more, they expect the app to be aesthetically pleasing, too.
Where to Begin
An app homepage introduces attendees to the meeting or event, and quickly navigates them to the information they're seeking, advises Cox. Keep all pertinent details front and center, so attendees can easily find speaker biographies, and watch earlier presentations through embedded videos or live streams.
"Integrations with ride-sharing tools, social media, and product or event information embedded in the app help create a seamless user experience," adds Cox. When you include social media in your event app, it helps keep users engaged. There are a couple of different ways to add your favorite social channels: You can bring in a live feed of a Twitter handle to capture meeting updates and news, or you can curate a feed of the best Instagram posts.
According to Wasserbach, a clear schedule where attendees can click on a session and learn more is vital to have in an event app. Also, a chat option, where attendees can send and receive messages if they have questions, is a useful capability. But she warns, "One thing you don't want to forget is to include any extra activities — lunches, dinners, networking opportunities, and favorite local eating establishments and attractions. They are just as important to attendees as the logistics of the event."
Of course, the best and most current event apps will be able to integrate with other software being used by the meeting or event planner, especially registration. Planners should also be able to easily personalize the app and the information to fit their specific event. "Make sure your app is easy to update and has many customization options if you want to get the most out of it," Wasserbach suggests.
"Also, you should be able to track data throughout the conference and the time leading up to the conference. These are basic features in the latest conference apps. Check out EventMobi, Socio, CrowdCompass and any other apps that are at the forefront of the event industry. If these are out of your price range, you will still be able to use the information you gather to make strong comparisons and find the right app for your event."
In the Details
Cox stresses that you only have a few seconds to make a good first impression before users decide if they'll continue to use your app during the meeting or event. "Therefore, creating a logical layout with organized navigation is crucial in providing the best experience possible to attendees," she emphasizes.
In Wasserbach's opinion, the most important aspect of any event is connection. "People should feel connected to the speakers and to each other," she says. To that end, Wasserbach always looks for apps that have great speaker profiles, and allow attendees to make connections, chat with each other, personalize their profile and easily connect outside the app.
If you have more than one audience to connect on the event app, like sponsors or vendors, in addition to event-goers, there is even more to consider. "If you have sponsors or vendors, representation on the app is a strong selling point, and makes it easier for your vendors and attendees to connect," Wasserbach says. "In this case, communication with sponsors and vendors, strong branding opportunities and a map of where vendors are located are great features to have."
So how do you find the ideal partner to help with your app? Wasserbach recommends planners always check into the registration software they are using for the event first to see if it has an app available. Then see if it fits your needs. "If that fails, ask for recommendations from other event planners who plan events similar to yours," she says.
In contrast, Kevin Molesworth, president and owner at Brass Tacks Events, says he sources all of his app designers the same way he sources virtually all of his other vendors — through first-hand experience with them when he was an attendee at a conference, festival or event, and was impressed by their product. "I also use my global network of trusted live event professionals for recommendations," he says. "Shopping for an app designer online, in the absence of the two methods I just mentioned, can be hit or miss, and is a risk that I'm not willing to take."
Cox says the largest misconception she runs into is that app building has to be done by a developer or outsourced to a marketing firm. "Progressive web apps and no-code integrations enable business users and marketers to design and build an app without developers," she explains. "In addition, there's more flexibility with updates and personalizing each user experience without using code."
So, how much does this convenient technology cost to design and implement? The price range of event apps is as varied as the events themselves. Typically starting from $1,000 to upwards of $20,000, event apps with the most popular features can be achieved for under $5,000, according to experts. The apps that Molesworth has used, for example, have ranged from $500 to $3,500. "Those at the higher end of that range are truly customized, and seamlessly integrate event and sponsor branding," he says.
Regardless of the cost involved, when planned and executed correctly, experts agree that a well-designed event app can dramatically impact the effectiveness, communication flow, engagement and success of a meeting or event, leaving a lasting impression on both the planner and attendees.
---
Based in Minneapolis, Maura Keller is a seasoned writer, editor and published author, with more than 24 years of experience. She has written about business, meetings, event design, marketing, health care and a wealth of other topics for dozens of regional and national publications, as well as Fortune 50 companies.