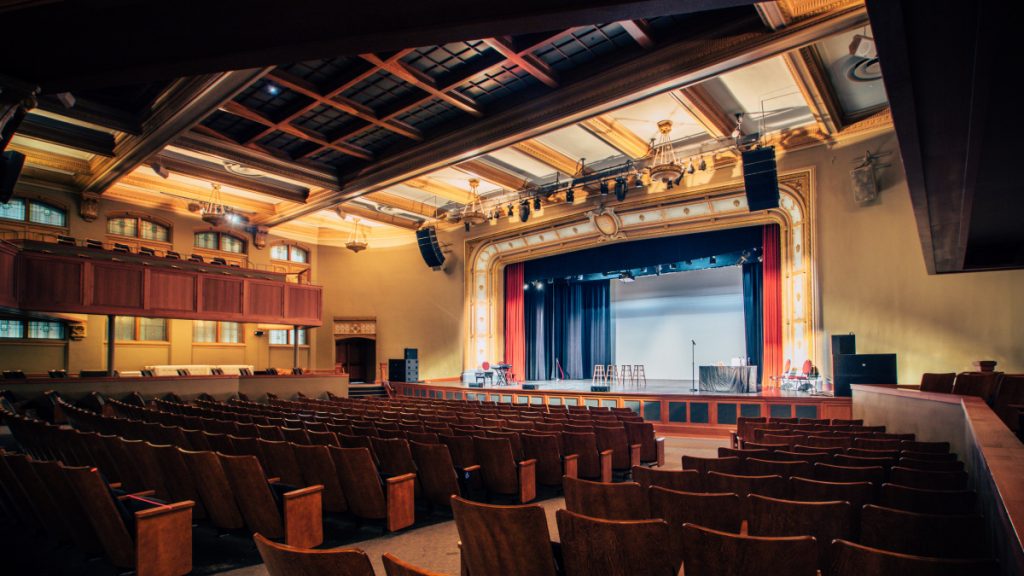 Memorable Meetings Await Your Group in Janesville, Wisconsin
04/10/2022
Your meeting group, large or small, will be energized by the experiences created, memories made, and opportunities to meet differently in Janesville. From a high-tech convention center to incredible historic spaces, Janesville offers a variety of options.
The Janesville Conference Center offers up to 15,000 square feet of combined meeting, exhibit, event and banquet space for up to 800 guests. The use of soundproof movable partitions allows the conference center the flexibility to provide your group with several different sizes of meeting rooms and meal function rooms. All meeting space is located on the first floor of the complex and is completely handicapped accessible. Complete meal service is available for your meeting functions. The conference center offers complete sound system capabilities.
The Venue offers up to 5,000 square feet of combined meeting, exhibit, event and banquet space. Listed on the National Register of Historic Places, the Court Street Methodist Episcopal Church built this Second Empire-style building in 1868-1870. The striking French Second Empire-style building was renovated and restored to its original beauty and charm in 2015. The Venue's Bower City Ballroom has beautifully restored arches, and ceiling and trim that enhance the space and create a unique setting for up to 250 people.
The Southern Wisconsin Regional Airport is home to two meeting rooms that may be combined into a single room with seating capacity for up to 50 people and catering options on site. They also have expansive hangers available for large events with equipment and display needs.
Janesville's Rotary Botanical Gardens offers indoor meeting space for up to 250 guests with state-of-the-art AV, and 20 acres of beautifully themed gardens a step away. Take a group tour or exercise your creativity with intimate breakouts in the English Cottage Garden, Japanese Garden, Gazebo, or Wellness Garden, which features a labyrinth.
The Janesville Performing Arts Center was built in 1923 as Janesville's first high school. Utilize the lobby and art gallery for pre-function/social networking space and then take your group to the 637-seat theater. The vast stage works well for keynote presentations and panel discussions.
The Rock County Historical Society is home to several historical spaces. With the space to accommodate everything from small board meetings and intimate private gatherings to large corporate events and group tours, the grounds hold the Lincoln-Tallman House, Helen Jeffris Wood Museum Center, Charles Tallman Archives, the Carriage House, and the newly renovated Wilson King Stone House, as well as expansive lawns.
Janesville is easily accessible from I-90/39 and Highways 51 and 26. The community is less than one hour from Milwaukee, Madison and Rockford, Illinois, and less than two hours from Chicago with hourly shuttles from Chicago O'Hare International Airport.
Janesville is home to 10 hotel facilities with affordable room rates and just the amenities you're looking for. Our selection of hotels, restaurants, attractions and unique opportunities — found only in Wisconsin's Great Outside — will provide you with creative flexibility in planning your event. You'll find Janesville an inviting combination of history, entertainment, art, natural beauty, and hospitality.
Visit janesvillecvb.com for more information or give us a call today at (800) 487-2757.
---
Pictured: Janesville Performing Arts Center ©Full Spectrum Photography