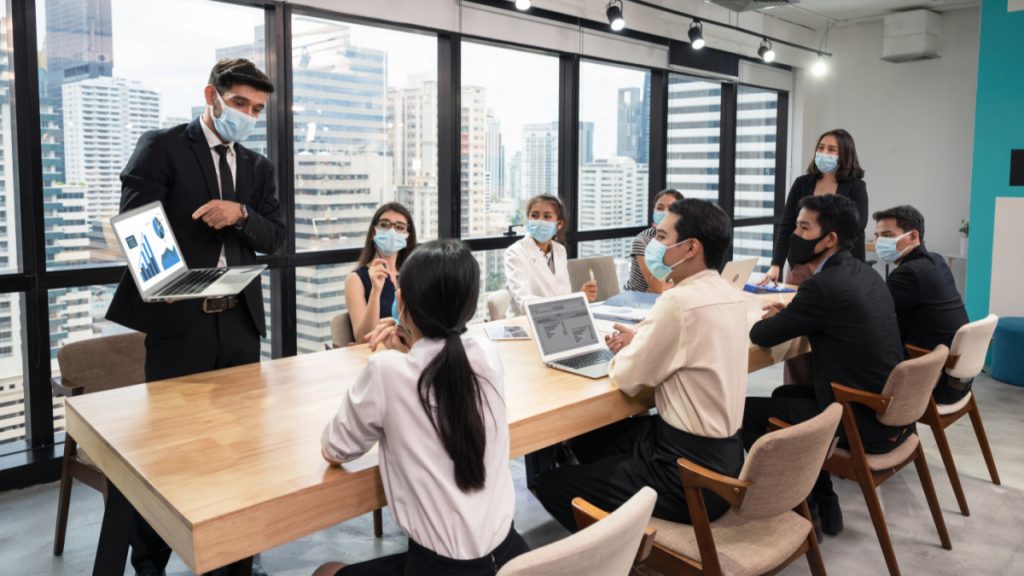 You Can't Impede Human Connection
10/11/2021
By Carrie Mantey
I recently attended a convention where the attendees, normally a tightknit group that gathers twice a year, were reunited after 24 long months. I watched happy greetings and even observed tearful embraces. It was like witnessing a long-awaited homecoming. It was clear that the group was not intimidated by the pandemic.
Like many of us, meeting- and event-goers are eager to get on the road again. And despite concerns about the delta variant, new data from Freeman, a global event leader, show that face-to-face events can be safer than some daily activities, like going to the grocery store. The new research, conducted in partnership with Epistemix, a modeling and simulation provider, also found risks of infection at events to be as much as eight times less than the metro area where they were being held. This is, in part, attributed to attendee vaccination rates, the controllable nature of events, and a correlation between the eagerness of participants to return to events with their willingness to adopt additional health and safety protocols.
Think about it. From a planner's perspective, you can control a group's environment with subtle hints to socially distance by spacing tables further apart; control flow by designing a schedule of events that limits bottlenecks in small spaces; and otherwise minimize risks by serving plated meals instead of arranging a buffet, for example.
A planner can also choose to mandate masks or proof of vaccinations. At the end of September, for instance, both the American Society of Association Executives and the International Association for Exhibitions and Events — two heavyweights in the meetings and events industry — announced they will require all attendees to present proof of a COVID-19 vaccination at their upcoming in-person shows.
What it comes down to, though, is complying with local and state public health restrictions, and doing what you think will make your audience feel safe. Some meeting and event planners are using a combination of COVID-19 testing, social distancing, mask mandates, proof of vaccination, symptom checking and contact tracing. Others are relying solely on the mindfulness of their group. Whichever approach you choose, you cannot make exceptions.
Communication is key. Spell out your public health policies and requirements ahead of time. Whether it's through snail mail, social media, phone calls, press releases, event signage, email or all of the above, you need to get the message out to promote transparency. That being said, public health conditions can change drastically in a short span of time, so flexibility is critical in addition to keeping all lines of communication open, at least until we have a better idea of what tomorrow may bring.
No matter how they're doing it, people are continuing to meet and reunite, sometimes in innovative ways, and it feels so good.