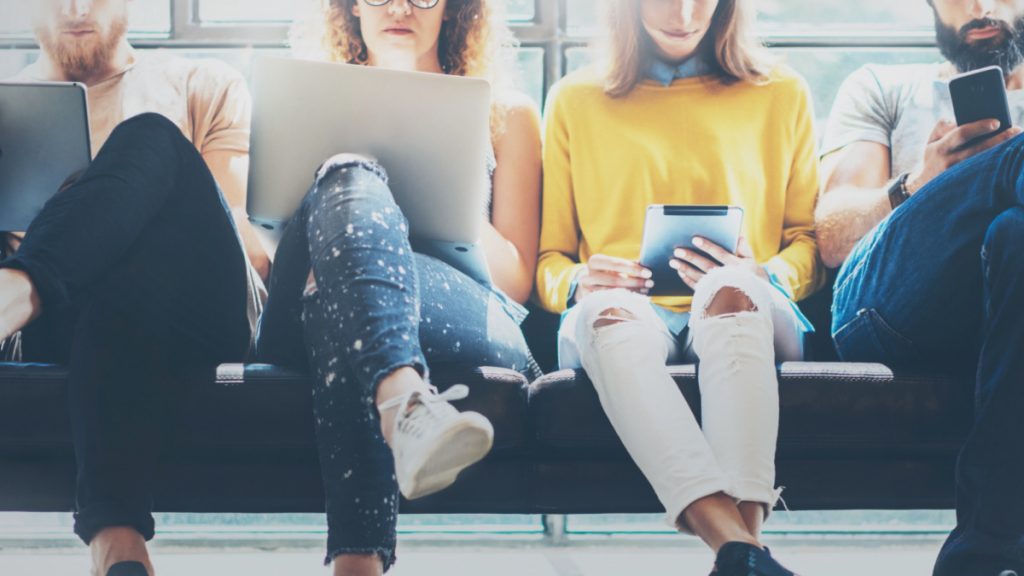 The Top 7 Social Media Mistakes
05/28/2021
By Ronnie Wendt
Using social media to promote an event can feel as overwhelming as putting it together in the first place. The questions seem almost as endless as the proposition itself. What should posts convey? Will people even see them? How often should posts go up?
There's plenty to do before, during and after launching a social media program. In this sea of uncertainty, planners can make mistakes. Here are the top pitfalls to avoid when integrating social media into your event mark
eting strategy.
1. Thinking If You Build It, They Will Come
The top mistake planners make is creating a social media event page and believing that will magically draw attendees, says Josh Klemons, a digital storyteller/strategist for Reverbal Communications of Madison. "They don't do any posts other than creating the event itself, and expect that to lead to conversations and attendance," he says.
Create an event as far in advance as you can. Then post about the event more and more frequently in the weeks that follow to generate a buzz around it.
2. Not Planning It Out
Not planning posts in advance also plagues event social media, says Andrea Strand, owner of Cutwing Marketing Solutions of Lake Geneva. "You need to plan and start early to get your message out. Otherwise, you're scrambling and your posts may lack brand consistency."
Develop a six-month plan or build in an even longer timeline if it's a large event. Craft posts and get approvals long before posting them. Study your demographic, then plan posts that appeal to it. As you plan, Strand advises gathering needed materials in advance. "If you know that you will post on a specific day, then have words, graphics and video ready to go," she says.
3. Selling but Not Telling
Many planners use social media as a sales pitch, but forget to tell potential attendees why they need to attend. The posts say: "Pick up your tickets now," "There's still time to register," or "Time is running out," but none give a reason to attend. "The only time you should tell people to buy tickets is if you're almost sold out. Otherwise, 100% of your pitch must add value to people's lives," Klemons says.
Add to your audience's world by sharing a post about the chef's culinary training and highlighting the dishes that will be present- ed at the event. Create hype around the entertainment; alert attendees when they drop a new album. Formulate a post that says, "You won't believe the $1 million view from the ballroom" with a picture to prove it.
"You need to give people a reason to share posts with friends," he says. "It expands your reach. Suddenly, you have a group of people excited and talking about your event."
4. Not Remembering the Before, During and After
Every event social media program should have three parts: the before, the during and the after. "Everyone posts the before because they want to drive attendance. Some planners remember the during. But nearly every planner forgets the after," Klemons says. "And it's a huge missed opportunity to raise event awareness for next year."
Post regularly during the event. Livestream the keynote speaker, post photos of the food, live-tweet seminars and share performance photos. And remember to create an event hashtag so attendees can share their event stories.
"Give those who did not attend a reason to wish they had and the encouragement to attend next year," he says. "Not everyone can attend an event, so post things that make them feel like they're part of it."
Afterward, share event accomplishments with followers. "How much money did you raise? How many people attended? If you do not know the numbers, say, 'We had amazing attendance,'" he suggests. "Remember to thank attendees for coming and people who helped with the event."
5. Disseminating Boring Content
Develop engaging content, advises both Klemons and Strand. "Video is huge," Strand says. "Speaker highlights are always nice." If you plan to have a silent auction, develop posts that show what you are auctioning off. Cultivate a slide- show highlighting fun photos of a previous event or illustrating how the event benefits attendees.
"Create content they will want to share," adds Klemons. "You are trying to break through a very crowded space, so it's important to craft content that speaks directly to attendees."
6. Zero Promotion
Promoting posts is as important as knowing what posts you will present. Set an advertising budget, then boost posts and advertise to expand reach. Social media platforms do not show posts to 100% of your audience. Boosting a post ensures more of your audience sees it. "Boosting a post enhances the views of followers and people associated with those followers," Strand says.
Ads build on that premise, showing your post to people outside your followers who fit into a predefined set of characteristics. For instance, for a manufacturing equipment trade show, you might place a Face- book ad that goes to people between 35 and 45, living within 50 miles of Madison, who work in the manufacturing field.
7. Working Alone
Maybe your planning team lacks the band- width to take on social media, too. That's OK. Sometimes the best approach is hiring an expert to do the work for you. "If you are always scrambling to post, maybe it's time to get help from a social media expert with the technical knowhow to keep social media marketing on track," Strand says.
Social media packs the power to make events bigger and better than ever. Develop a plan, create engaging content and promote posts to supersize your social media efforts.