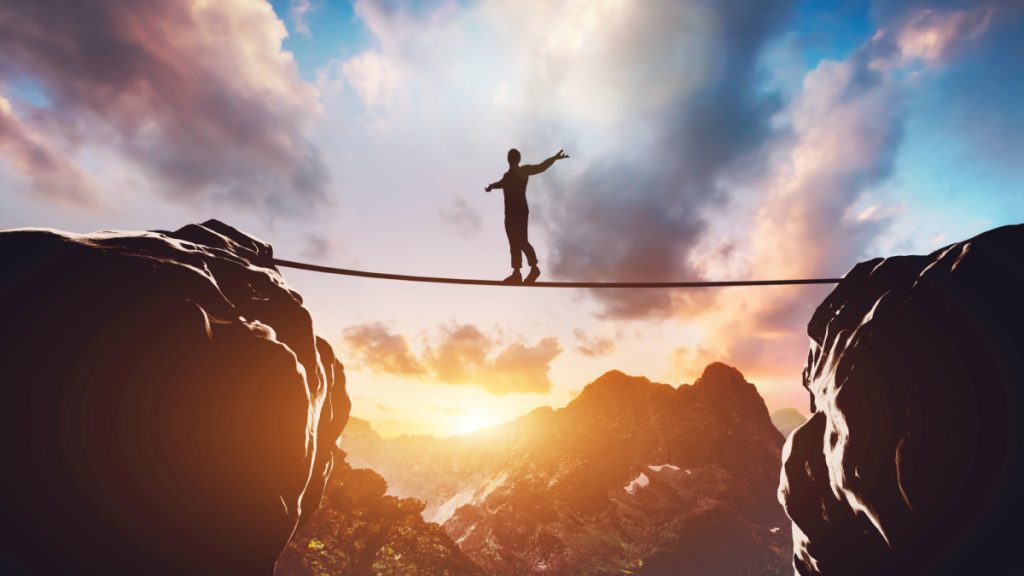 Risky Business
05/28/2021
By Ronnie Wendt
When COVID-19 swept through the state, Cheri Davis, owner of Cheri Denise Events, was among the planners navigating a sea of cancellations. She always knew contract language was important, but in the chaos, she witnessed how good and bad contracts played out. She explains that planning for the unexpected begins in the negotiation stage. "It's too late after the unexpected happens," she says.
As the Dairy State returns to the meetings and events game, it's essential for planners to include contract language that highlights coronavirus risks, and protects them legally and financially if someone gets sick.
John S. Foster, Esq., CHME, shed light on contract clauses in a recent Smart Meetings webinar titled "Event Contract Essentials in the COVID Era." He explains, "The good news is the vaccines are here. The bad news is COVID is still with us. But to call yourself a meeting planner today, you not only need to know how to run meetings, but you also have to be a risk manager."
SIX CONSIDERATIONS FOR BETTER CONTRACTS
"Event Contract Essentials in the COVID Era" raised six main points that Wisconsin planners can and should address in contract negotiations.
Know CDC guidelines.
Familiarize yourself with the most current guidelines from the Centers for Disease Control and Prevention (CDC) before beginning contract negotiations. Though CDC guidelines are not mandatory, they provide a baseline for the best ways to protect health at large gatherings. A big legal worry when holding an event moving forward is someone getting sick. Adhering to CDC guidelines and local health standards helps design a meeting in a way that minimizes chances for spread of disease. It also limits legal liabilities by showing planners met duty-of-care standards for the event.
"If there's a breach of that duty, and it causes injury or illness, then negligence has occurred and you could be held liable for that negligence," reports Foster.
Have attendees sign waivers.
When people go on a trail ride, the equine establishment requires riders to sign a waiver that shows they understand the risk and won't hold the business responsible for injuries. The same type of waiver can protect organizations holding meetings during the pandemic. Have attendees sign a waiver as they register. Tell them that, by clicking on the button or signing the document, they acknowledge and understand that exposure to viruses and other hazards exist in public spaces, this exposure can put them at risk, and they assume all risks for potential exposure.
Specify protocols for venues to meet.
Include language that details the best practices you expect the venue to meet. You may list CDC guidelines, specific cleaning protocols and required certifications, such as the Global Biorisk Advisory Council (GBAC) certification. The venue should indemnify the host for any failure to maintain standards on site that cause attendees to get sick. This clause puts the responsibility for meeting and monitoring listed health protocols on the venue.
Adjust force majeure.
The pandemic cast a spotlight on force majeure clauses. Some organizations found themselves in a pickle when they had to cancel. They could not get out of their contract and lost their deposits. Their lack of protection cost money.
Force majeure clauses are frequently referred to as "Acts of God" provisions; they usually apply to natural disasters and manmade disturbances that prevent events. With these clauses in place, you can reschedule a meeting without penalty. However, it's essential to add disease and pandemic to the list of protected events. A mandate from the health department during an uptick of cases can cap attendance or ban meetings altogether. This clause lets you cancel completely or move the meeting to a later date.
Address attrition.
Attach attrition to your force majeure clause. This protects you when numbers fall because of unforeseen circumstances. Maybe attendees coming from China encounter a travel ban. Or maybe limits hit closer to home. For example, during the pandemic, Illinois limited travel to and from Wisconsin. A force majeure clause that addresses attrition excuses partial performance. You can perform at a lesser number and not pay attrition.
Hotels still may require guarantees, according to Foster. Set a final date for when you can adjust counts for attrition, then negotiate the percentage of attrition that will apply until the meeting day. "Include formulas for calculating the damages," he says. With business being down, many hotels are flexible with attrition, and will negotiate no-attrition stipulations or rescheduling options up front.
"It is a buyer's market," confirms Tara Wurtz, director of sales and marketing for the new Cambria Hotel Milwaukee Downtown. She explains that, because venues saw revenues plummet in 2020, most are willing to better accommodate attrition. "Planners want this clause stricken and removed from contracts because of the uncertainty, and many venues are willing to accommodate those requests," she says.
Get insurance.
During the pandemic, having event insurance protected organizers. Often only large events buy this insurance, but Davis recommends it for every event. "If it gets to where you cannot reschedule, insurance guarantees at least a partial refund," she says.