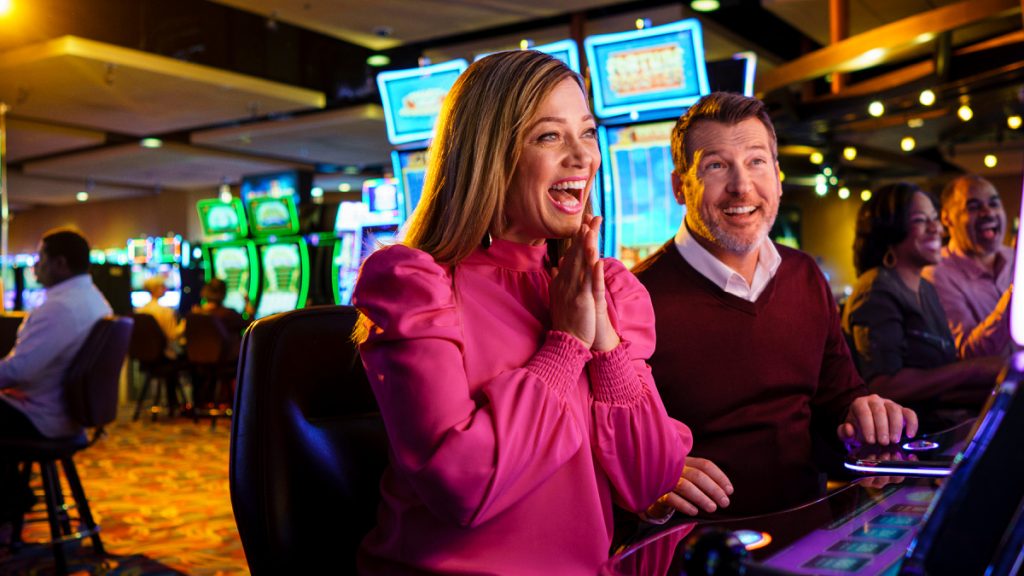 Potawatomi Hotel & Casino – A Winning Experience
03/01/2021
The following article is sponsored by Potawatomi Hotel & Casino.
Known as a premier gaming destination throughout the Midwest, Potawatomi Hotel & Casino brings the glitz of Las Vegas with Midwest charm.  From the non-stop gaming action and luxury hotel rooms to the welcoming team members and amenities, Potawatomi Hotel & Casino offers something for everyone.
Potawatomi Hotel & Casino is located in Milwaukee, Wis. – also known as the "Good Land." And for 30 years Potawatomi has lived up to the name, bringing good entertainment, good experiences and great gaming, becoming the most visited destination in Wisconsin. All of this combines to create an amazing location for events and meetings that both guests and planners can enjoy.
It's Game On
Gaming is at the heart of Potawatomi Hotel & Casinos operations with the latest slot machines and a variety of electronic table games to bring even more thrills to your gaming experience. Starting as a Bingo Hall in 1991, Potawatomi Hotel & Casino has grown to include slot machines, table games, poker and off-track betting.
Getting your game on at Potawatomi Hotel & Casino is easy with the hottest slots and new games introduced each month. The most recent additions to the casino floor include a varied selection of electronic table games, including blackjack, roulette and baccarat, that lets guests play their favorite table games on their own terminals.
Relax in Luxury
Potawatomi Hotel & Casino features 500 guest rooms so comfortable and luxurious that you'll have second thoughts about walking out the door. From the stylish décor and views to the plush beds and fantastic bathrooms, you are sure to receive the royal treatment no matter if you're staying in a king, queen or suite.
In addition, 2019 ushered in the arrival of Potawatomi Hotel & Casino's Ember Salon & Spa, a full-service venue for men and women that offers even more ways to unwind and refresh.
Get Down to Business
Any meeting. Any event. Any size. Potawatomi Hotel & Casino has more than 60,000 square feet of meeting space to create a truly memorable affair. Our state-of-the-art meeting rooms and banquet spaces each have unique personalities of their own that will give your event an extra spark of excitement. All either remodeled or built within the last six years, the spaces offer a number of opportunities and the latest in audiovisual technology.
From stunning views to large open spaces, Potawatomi Hotel & Casino's meetings and event venues can provide the perfect location for any gathering. The spaces can be a perfect fit for smaller board meetings to a lavish wedding and even larger trade shows. Our experienced team is ready to help you plan an event that will wow attendees and organizers alike.
For more information on Potawatomi Hotel & Casino, meetings, available amenities and safety measures, visit www.paysbig.com.
Potawatomi Hotel & Casino
1721 W. Canal St., Milwaukee, WI 53233
1-800-PAYSBIG | www.paysbig.com