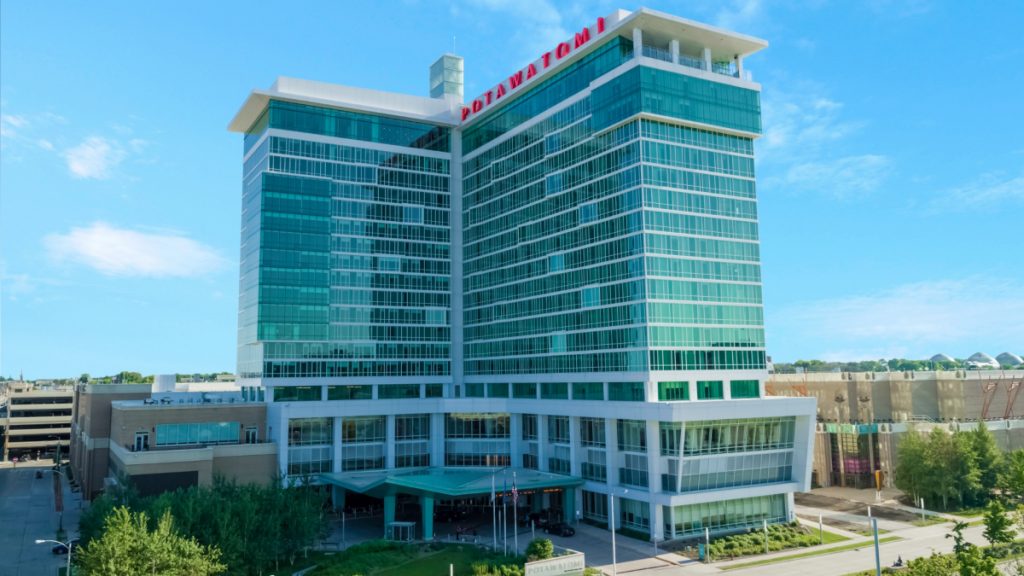 The Legacy of Potawatomi Hotel & Casino
02/20/2021
This year marks the 30th anniversary for Potawatomi Hotel & Casino, and while things might be different today, the legacy Potawatomi Hotel & Casino has built in Milwaukee and the region remains strong.
As the most visited entertainment destination in Wisconsin, it is easy to see why guests and meeting planners alike choose Potawatomi.   Starting in 1991 as a small bingo hall and growing into one of the Midwest's largest entertainment destinations with 500 luxury hotel rooms, nearly 75,000 square feet of meeting space, gaming and entertainment, Potawatomi offers something for everyone.
Known for world-class gaming and entertainment, Potawatomi is also the second largest hotel in Milwaukee and home to the second-most meeting space in one location the area, as well. Our combination of lodging, dining, entertainment and meeting space has made Potawatomi a destination of choice for meeting planners and conventions looking to provide their teams with turnkey service and their attendees with a fun, vibrant location to enjoy.
Our expert teams can provide the best-in-class service for any size event or trade show.  From A/V to F&B, our teams know how to execute your vision.  The meeting and event spaces have all been built or remodeled over the past six years, providing state-of-the-art technology and an updated look and feel that can be enjoyed as is or decorated to suit your needs.  Free on-site parking and luxury hotel rooms help create an easy and memorable experience for event teams and attendees alike.
As with many locations around the world, Potawatomi Hotel & Casino placed a renewed effort on cleaning and safety measures to keep our guests safe during the pandemic.  From touchless elevators and temperature checks to social distancing and new property procedures, Potawatomi has instituted a plethora of new measures to keep our team members and guests safe as they enjoy the hotel and gaming floors.  Our open layouts in our meeting rooms also provide a great space to meet and host events in an easy and safe way.
As Potawatomi has been growing and providing new experiences for three decades to its guests, it has also been investing in the success of the Milwaukee region.  A modest bingo hall in a forgotten area of Milwaukee has helped transform the city's Menomonee Valley into a thriving entertainment and business corridor with every new addition to the property.  Each new phase of growth brought more jobs and opportunities for vendors and partners alike.  And, it is not just the city that has benefited from the continued growth of Potawatomi Hotel & Casino.  Programs like the property's Heart of Canal Street, started in 1994, has contributed  more than $20 million to southeastern Wisconsin non-profit organizations providing direct service to children.
For more information on Potawatomi Hotel & Casino, meetings and safety measures visit www.paysbig.com.
Potawatomi Hotel & Casino
1721 W. Canal St., Milwaukee, WI 53233
1-800-PAYSBIG
www.paysbig.com