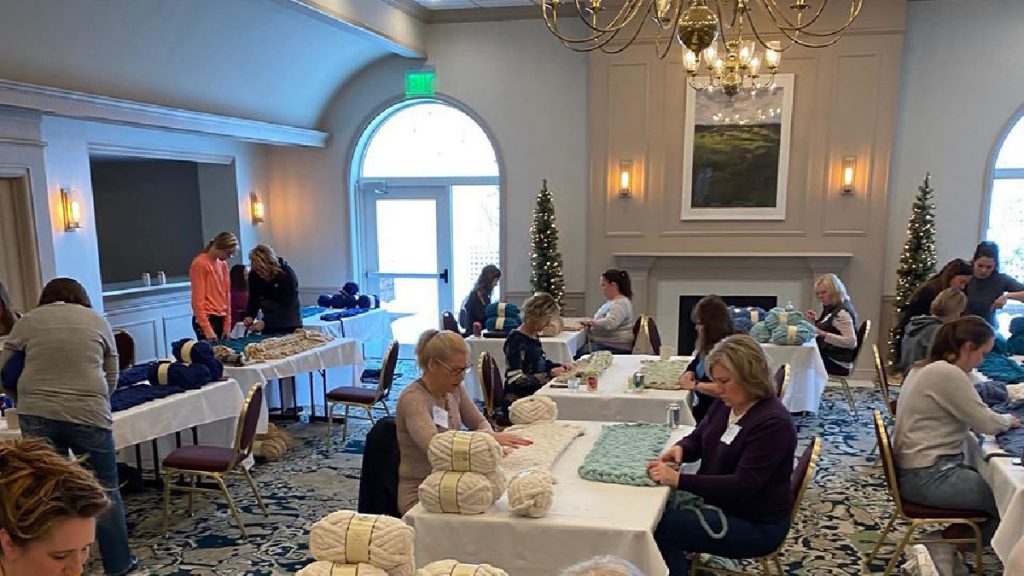 Meet More Than You'd Expect: Plan Your Next Meeting in Waukesha Pewaukee
10/10/2020
The following article is sponsored by the Waukesha Pewaukee Convention Visitors Bureau.
Waukesha Pewaukee is a convenient location for meetings directly off I-94, in the heart of southeastern Wisconsin's Lake Country. It's a great location to meet midway away from the hustle and bustle of larger cities. Meeting attendees can experience a sparkling river that meets a peaceful lake, vibrant downtowns that meet rich history and gracious, welcoming townspeople.
Meeting planners will find more than 100,000 square feet of flexible meeting space, including newly renovated spaces at The Ingleside Hotel and recent updates at the Milwaukee Marriott West. With 1,100 guest rooms, complimentary parking and many options for post-meeting activities, planners can make their meetings a success while keeping attendees entertained during their stay.
In addition, a variety of planning, on-site and promotional complimentary meeting services are available to groups when meeting in Waukesha Pewaukee. Planners are encouraged to take advantage of these time-saving services!
The Ingleside Hotel offers a refreshing change of pace from conventional meeting and conference destinations. Business events can be something special when there are trails for hiking and wide-open spaces for team building right outside your door. Offering genuine service in a simple, yet beautifully designed space, the hotel offers 192 guest rooms and over 40,000 square feet of flexible banquet and meeting space. Amenities abound, including complimentary parking. Experience Lake Country hospitality at its natural, vibrant best!
The recently renovated Milwaukee Marriott West is your gateway to discovering Milwaukee. The hotel has 281 guest rooms and suites with generous amenities, including a 24-hour business center, indoor pool and whirlpool, fitness center, concierge lounge and complimentary parking. Exceptional events are created in the 10,000 square feet of state-of-the-art event space ideal for receptions, special events, business meetings, conferences and trade shows.
When planning for team building activities, Waukesha Pewaukee offers more than 30 activities including hands on fun, tap rooms and tastings, indoor adventure, outdoor adventure and historic places. Choose from the new Urban Air Adventure Park, golf, art, workshops, an indoor speedway, high-flying trampoline fun, climbing or axe throwing as well as access to brewery and wine experiences.
When you are ready to meet again, we will be here to assist you in planning safely and responsibly.
Contact:
Deana Heinisch, Group Sales Manager
Waukesha Pewaukee Convention & Visitor Bureau
262-542-0330
For more information about our meeting destination and promotions visit visitwaukesha.org/meetmore.