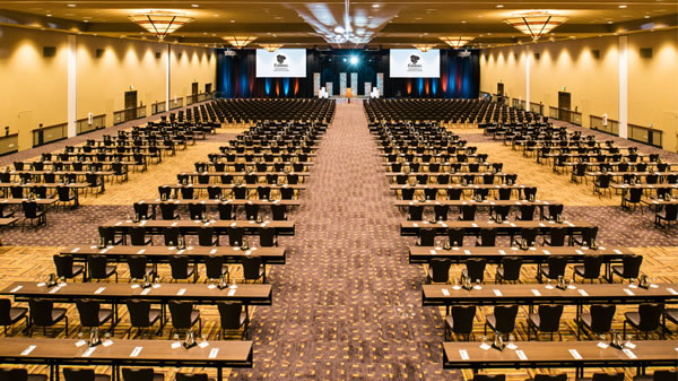 Kalahari, Lake Lawn and Other Properties Prepare to Reopen
Kalahari Resorts & Conventions and Lake Lawn Resort are two of many resorts and hotels preparing to re-open after the Wisconsin Supreme Court decision last week ruling Gov. Evers' "Safer At Home" order unconstitutional.
Not all of the state is allowed to reopen at this time, as some counties have enacted their own orders which supersede the state's now-open policy. Dane (Madison) and Racine counties are still under Safer At Home orders through at least May 26. The city of Appleton has enacted its Safer At Home order, but only through May 20. (For detailed information on restrictions in other areas of the state, go here)
In an email to its customer, Kalahari said it will reopen to visitors on May 27, however, with a number of new procedures, including: paperless check-in; room keys that are sanitized; communication through text messaging; rooms that are sanitized by EPA registered, hospital-grade disinfectant; restaurants with reduced capacity to increase social distancing; and menus accessible via smartphone.
For the convention center, changes include: continental buffets and coffee breaks that focus on house-packaged, single use or refillable options; reconfigured meeting room layouts to accommodate physical distancing best practices; AV equipment that is sanitized between use, including: microphones, podiums and light switches; and removing high-touch items such as pens, paper and mints.
Lake Lawn Resort, located in Delavan, will resume limited operations beginning May 22 in time for Memorial Day weekend, according to its website, which says: "During the closure, we have reviewed and revised many of our operating procedures in accordance with new CDC recommendations. As such, we are adopting new stringent policies and precautionary measures relative to environmental cleanliness, food safety, and hygiene practices to limit any potential spread of any illness, including COVID-19."