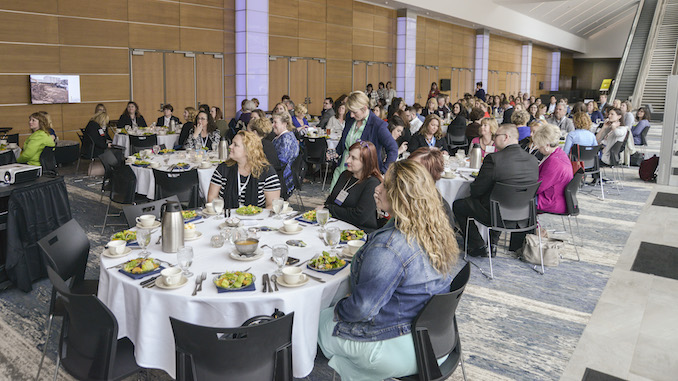 Take Your Event to the Next Level — Inside and Outside of the Conference Room
03/10/2020
The following article is sponsored by the Fox Cities Convention & Visitors Bureau.
By Amy Rivera, Group Sales Manager, Fox Cities Convention & Visitors Bureau
Many are familiar with the old adage: location, location, location. However, location can truly make or break your next conference or special event. As a meeting planner, it is important for your event attendees to feel inspired and engaged during their time at your event, and you want them to feel that way both inside and outside the meeting room.
Inside the Meeting Room
The Fox Cities have more than a dozen hotel properties that offer bright and comfortable meeting spaces for groups of all sizes. Some of these venues also provide full-service, on-site banquet and catering services. Meeting planners and attendees enjoy the walkability our area offers, especially downtown Appleton, which provides nightlife, dining, live music and much more just steps from downtown hotels and the 38,000-square-foot Fox Cities Exhibition Center — a Fox Cities Original.
If your event needs a little something extra, check into our unique meeting spaces. Your array of options includes historic buildings with character and ambiance to facilities that offer waterfront or ballpark views. You can also let nature inspire your creativity by letting one of our nature centers be your host.
Outside the Meeting Room
Conventions and special events are continually drawn to our 19-community area for our urban setting. Yet, we still offer many amenities that you'd find in larger cities without losing our small-town hospitality, safety and affordability. Many exciting and fun group activity and dining options are located just steps outside of area hotels. Group tickets for a Broadway show at the Fox Cities Performing Arts Center, tasting craft beers at our local breweries or searching quaint shops for the perfect gift are just a sliver of what our downtowns and surrounding areas have to offer. These types of activities are sure to energize and engage your attendees, while also promoting beneficial networking and team-building opportunities.
Start Planning
Our sales and services team at the Fox Cities Convention & Visitors Bureau is ready to assist you with all of your planning needs. Our years of expertise, along with the many additional resources we can offer you, will help take your event to the next level.
Contacts
Amy Rivera, Group Sales Manager
(920)734-3358, [email protected]
Alison Hutchinson, Group Sales Manager
(920) 734-3358, [email protected]
Lorna Stephens, Visitor Experience Manager
(920) 734-3358, [email protected]