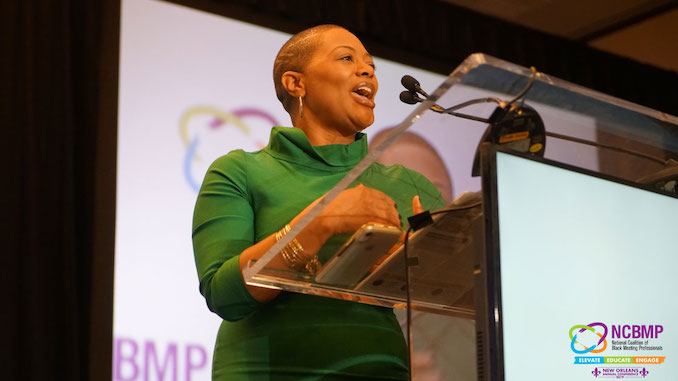 Meeting Professionals International Partners with National Coalition of Black Meeting Professionals
Meeting Professionals International (MPI), the largest meeting and event industry association worldwide, recently announced a partnership with the National Coalition of Black Meeting Professionals (NCBMP). It is the purpose of NCBMP to be the preeminent organization in educating African American association executives, hospitality professionals and meeting planners in all aspects of the meeting planning profession.
Throughout the partnership, MPI will collaborate with NCBMP members on the following:
Access to benefits that are available exclusively for MPI members.
Member rates for all MPI events and the MPI Academy, which provides access to cutting-edge education and event planning certification programs that enhance critical job skills. The MPI Academy is delivered online and in person throughout the year, and is open to event planning professionals of all levels.
Access to all MPI chapters throughout the world.
Education at signature events and quarterly combined roadshows.
"As MPI continues to expand partnerships across the globe, we remain committed to creating a more diverse and inclusive membership," said Steve O'Malley, MPI chair of the international board of directors. "The partnership with NCBMP is another example of how MPI is working to personalize the experience for every member, and we look forward to this, and other partnerships that support diversity."
"NCBMP is focused on the empowerment and access to education for our current and prospective members. We celebrate MPI for having the courage and willingness to authentically collaborate as we seek to strengthen both organizations," said Jason Dunn, NCBMP chairman of the board of directors.
The NCBMP partnership exemplifies how MPI is increasing the diversity of its membership. MPI is also aligning with special interests within the meeting community. Recently, MPI launched MPI Communities to meet the diverse needs of special interest groups within its membership, such as women, the safety and security community, and association planners. The strategic effort aligns with special interest groups and vertical communities that connect peer-to-peer learning and networking.
NCBMP, founded in 1983, is a nonprofit organization dedicated primarily to the training needs of African American meeting professionals.