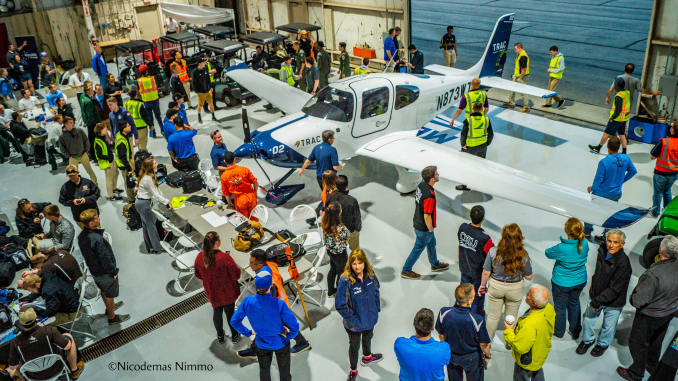 Janesville is Great for Meetings & Events
10/20/2019
The following article is sponsored by the Janesville Area Convention & Visitors Bureau.
Splendid Spaces, Superb Services, and Smiles
Great meeting and event spaces, excellent services and bright smiles are all found in Janesville, Wisconsin. From unique spaces and hotel conference centers, to catering, linens and décor, you'll find all are available locally and are provided with a smile!
The Holiday Inn Express & Janesville Conference Center provides 15,000 sq. ft. of meeting and event space. It offers options for up to 10 break out rooms, on top of their 142 sleeping rooms, as well as breakfast, lunch, and dinner catering capabilities all in one venue. Staff agrees the Hoffman House Prime Rib is the most asked for catering entree, followed by Chicken Caprese and Chicken Marsala.
Let your imagination take flight at the Southern Wisconsin Regional Airport. Chartered jets can easily land, refuel, and park while passengers participate in meetings, expos and special events. Bessie's Diner, also on site, is able to cater food and beverages or be rented out for an after-hours reception. Just down the road, Glen Erin Golf Club provides 18 beautifully landscaped holes for group golf outings. The newly constructed Celtic House opened earlier this summer and offers nearly 12,000 sq. ft. of beautiful banquet space. Balconies overlooking the course, room for up to 600 guests for a theater-style presentation, and ample catering options mean your group will walk away feeling they have been given the luck of the Irish.
Pristine golf course views are also available at the Janesville Country Club. Your group will fall in love with the ambiance of the oldest country club in Wisconsin, 2nd oldest in the Midwest, and 6th oldest in the nation. Old-world charm and delectable menus are paired with full AV capabilities with the option to record your event or training seminar for future use. Add putting lessons, a honey harvesting demonstration, or yard games to your event to keep attendees engaged on and off the greens.
Column-free and wired for sound, the Pontiac Convention Center has all the extra amenities to create your one-of-a-kind experience. The old roller rink turned event space upholds its charm of yesteryear while being optimized for sound, lights, and technology. Whether you are in need of a board room, breakout rooms, or a hall for 400 you will enjoy the warm and inviting spaces.
At this point you must be thinking, 'Wow, so many event spaces! But where do I get linens and decor?' Planners need not worry, Best Events Catering can literally be your one-stop shop for all items required. Linens, decor, design elements, and catering – the team at Best Events has hundreds of thousands event hours under their aprons to make sure your event is a success each and every time you meet in Janesville. From five-star cuisine to Midwest soul food, your attendees will be wowed by the fresh flavors provided.
Talk about hospitality and convenience, with so many great services at your fingertips, Janesville is great for meetings and events.
Photo by Nicodemas Nimmo