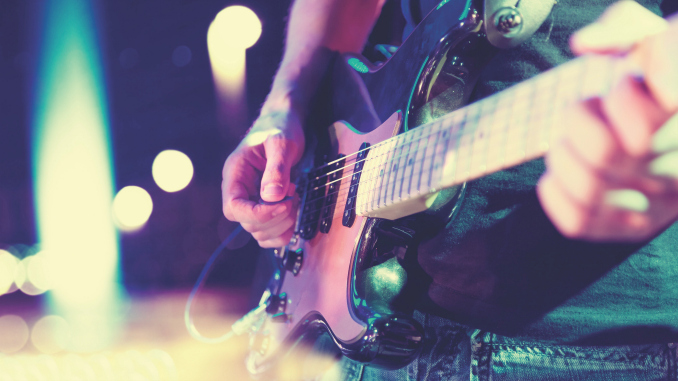 Events that Entertain
04/04/2019
By Greg Gerber
When planning an event, there are many tasks to perform, but none are remembered as much as the entertainment participants enjoy.
Whether it is selecting a DJ, band or comedian, or coordinating a casino night, planners face a unique challenge in determining the best option to serve a diverse assembly of people of all ages and both sexes.
#1 KNOW THE CROWD
Scott Batterham, owner of Elite Music Service and Batterham Entertainment in Green Bay, encourages event planners to pay careful attention to the type of crowd at the event when they are selecting music or entertainment.
"It could be that the audience would react better to a stand-up comedian than it would to a casino night. Whether you choose a live band or a great DJ, it is all about setting the tone for the party," he explains.
So, before booking, be sure to ask about the entertainer's experience working with groups of similar size to the event being planned, as well as their ability to work with the crowd's demographics.
For example, you probably won't want a rap artist to entertain a group of middle-age professionals, he states. Whatever type of entertainment is booked, Batterham encourages planners to seek ways to personalize the presentation. For example, the band or DJ might play music that includes a selection of hits from the high school or college era of many of the guests. Or a comedian might toss in a few jokes about the profession or special interests of the group.
#2 CHANGE IT UP
Many organizers limit their entertainment options by booking the same entertainment year after year, says Batterham. However, if the crowd once stayed until midnight to enjoy the show, but is now leaving at 9 or 10 p.m., perhaps it is time to switch things up.
Likewise, if guests are leaving early, it may mean the entertainment needs to start earlier. Depending upon the audience and location, people may want to hit the sack, or continue the party away from the venue.
#3 INVEST IN YOUR EVENT
"Entertainment really is an investment in your event," Batterham explains. "People may not remember the meal or table decorations. However, they will remember whether the entertainment was terrific or left them bored out of their minds."
For that reason, it is important to budget enough money to make entertainment a priority, he emphasizes.
"For some planners, having flowers and ice sculptures is a priority, for others it is decorations or a printed program," says Batterham. "Those who want to plan a memorable event should also budget enough money for crowd-pleasing entertainment."
A problem arises when money is already allocated and the planner is left with $600 to keep the crowd entertained all evening, he notes.
"You need to ask yourself, do you really need to spend $5,000 on catered hors d'oeuvres and two ice sculptures, or do you want an entertainer that will provide your event with awesome entertainment?" he asks.
#4 SURVEY THE AUDIENCE
The best way to determine the type of entertainment to book is to survey people who are planning to attend or who attended a similar event in the past. Then, seek options targeting that demographic and their interests, says Batterham.
"An excellent entertainer will work with organizers to craft something unique, new and different for that specific event," he adds.
It may center around the event theme or key participants, but when the entertainer does research to learn about the audience, the result is typically one that resonates with guests.
#5 SEEK HELP
Some planners believe getting a big-name entertainer or popular band is important, says Batterham. However, lower-cost local options are often just as good and more readily available at a fraction of the cost to fly in a headliner. That's where working with a professional booking agent is a tremendous help.
"For many event planners, it is easier to seek help from a booking agent than it is to call several dozen entertainers to find out who is available and at what cost," he explains.
Local event planners are familiar with excellent entertainment options and can often pull strings to make the option available within the event's budget. However, Batterham says working with a local booking agent becomes critical if the event takes place a considerable distance from where the organizer works. A local booking agent, he says, will know of popular entertainment options that out-of-town guests are not aware of, and can provide planners with several options to choose from.
"Firms like ours are convenient, one-stop shops that can really help with planning an event," Batterham says. "There are so many details that go into planning a successful event that working with an agent to help select entertainment options ensures the planner has time to focus on other essential tasks."
#6 DO YOUR DUE DILIGENCE
Because there are a lot of entertainment options for planners to consider, it is essential that they do their due diligence before signing a contract. That applies not only to the acts themselves, but to booking agents as well.
It means checking references at a minimum, and trying to view the entertainers in person, when possible. Even viewing YouTube videos can help narrow down a list of options to a few that are ideally suited for the audience.