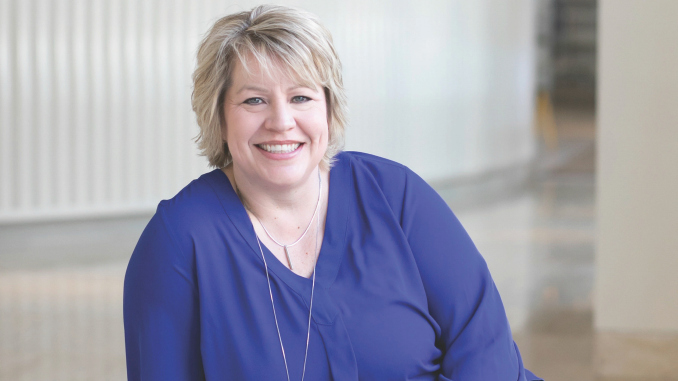 By Ronnie Wendt
When people ask Bonnie Oleson what she does for a living, she laughs and answers, "I order a lot of porta potties."
But Oleson's job is far cooler than she makes it out to be. As director of event marketing for Mid-West Family Events, she plans and hosts gatherings for eight Madison-area radio stations. In a typical year she might organize radiothons and golf outings, awards luncheons and rock concerts. "If it's a large station event or a multi-station event, it falls on me," she says.
The seasoned meetings and events veteran reports there are three main ingredients for a successful event: Venue, food and experience.
Venue is always a top concern; the more unique the location the better. Though Oleson seeks creative event spaces, such as art museums or airplane hangars, she admits she ultimately settles on the facility that allows catering and offers the space she needs without breaking the bank. If that site happens to be an airplane hangar, even better!
Experience has taught her that a venue's location, while important, is not as critical as the quality of the event itself. For many years, Q106 hosted its Storytellers Jam at the Marriott on Madison's west side. "People loved the location because it had free parking, was in a large room and we felt that the country radio station's listeners appreciated not having to go downtown to get to it," she says.
But when she moved the event downtown to the Monona Terrace Community and Convention Center, she says she learned, "If you have a good event, people will adapt."
She received the same message when she rebranded the WJJO Band Camp as JJO Sonic Boom and moved the event from Madison to Janesville. The concert still drew a crowd of nearly 15,000. "It was a good show. People traveled and they enjoyed themselves," she says. "I have a little more faith in people now."
Food offerings also top her list. She explains today's festival-goers expect more than pizza, hotdogs, pretzels and nachos. They seek a variety of offerings that go beyond traditional festival fare and meet varied dietary restrictions, including gluten-free, allergen- free, and even vegetarian.
"It used to be you could present a buffet, and you were good. Now you really need to accommodate people," she says. "So, whether you're planning food for 2,000 or food for 100, you need to remember that for the people you are making the accommodations for, that extra little detail you need to worry about is a big detail to them. It's these little things that people will remember."
Finally, Oleson focuses on experience. Great music or an engaging keynote, she says, is no longer enough; attendees crave meaningful activities at events more than ever. This fact keeps Oleson on her toes as she elevates food and beverage offerings and incorporates experiential activities, including craft beers, food trucks, carnival-type games and other elements.
"People today expect more out of the events they attend," she says. "You have to be able to surprise them without them knowing that they were missing it before. You want to hold people's attention all day."
Surprising attendees with experiential activities, she says, elevates an event's exposure on social media, which can drive interest long after it ends.
"You need to ask yourself if there is something that attendees can do that's outside of the norm and makes for a memorable experience," she says. "If it's something they want to share with others, it in turn helps promote the event. People love to say, 'Hey, look what I'm doing.' And that's good for everybody."