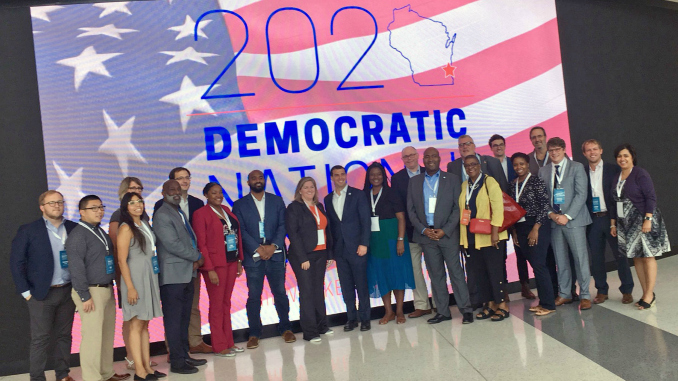 Milwaukee Chosen to Host 2020 Democratic National Convention
03/18/2019
Following months of campaigning, lobbying and negotiations, Milwaukee has won the bid to host the Democratic National Convention in 2020. Milwaukee was one of eight locations in the running for the event beating out Miami and Houston in the end.
Milwaukee organizers raised more than $10 million and have reassured the public that they have sufficient hotel capacity for the event. The city can expect at least 50,000 attendees, including delegates, international media and tourists. Milwaukee is also planning to extend the Hop streetcar route to the Wisconsin Center about a month prior to the start of the Convention.
This marks the first major-party convention in Milwaukee, and will be the first convention for Democrats in the midwest since 1996 in Chicago. The convention will be held next summer on July 13-16 in the newly built 17-500-seat Fiserv Forum. The Republican Convention will take place August 24–27, 2020, in Charlotte, N.C.