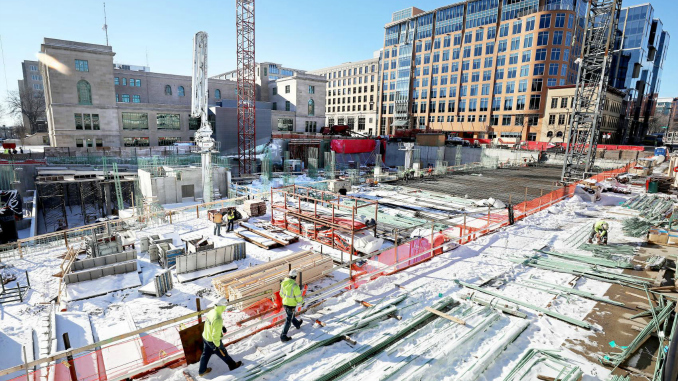 Development Issues Continue for Downtown Madison Hotel
The Wisconsin State Journal reports that Mayor Soglin seeks to resolve a legal dispute over a new Monona Terrace hotel. By replacing the developer on half of the $186 million downtown project, Soglin hopes to keep the project on schedule.
The proposal would ask taxpayers to pay $700,000 to Beitler Real Estate Services of Chicago to release its developmental rights on the block that houses the Madison Municipal Building. Beitler would be required to start construction sooner than initially proposed of a hotel on the other half of the two-block project which currently holds the Government East parking garage.