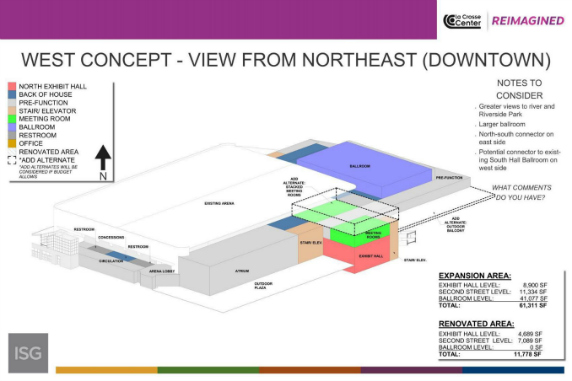 La Crosse Center Project Takes Another Step Forward
The La Crosse Center west concept was unanimously approved by the city Finance and Personnel Committee, sending it next to the Common Council. According to the La Crosse Tribune, the $42 million renovation focuses the majority of the expansion on the west side of the existing arena.
The La Crosse Center Board says that the concept takes advantage of the river view, creates a more expansive and versatile ballroom with seating up to 720 people and elevates connectivity around the building by adding an additional atrium and pre-function space.