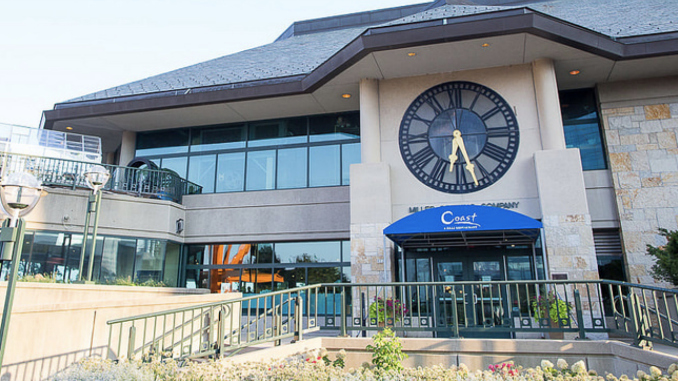 Zilli Hospitality Group Renovates Two Lakefront Wedding and Event Venues
Zilli Hospitality Group (ZHG), a full-service catering and special events company operating out of Milwaukee, recently completed an extensive renovation of the lakefront venue Coast, and a second renovation is underway for a second lakefront venue, Miller Room.
Both venues are part of the Zilli Lake and Gardens property located on Wisconsin Avenue in the heart of Milwaukee. The Zilli Lake and Gardens property includes four venue spaces that can be used separately or together. Those spaces are: Coast, Miller Room, North Garden and South Garden. A popular way to use the spaces for weddings is to have a lakefront ceremony in the South Garden and a wedding reception at Coast.
Zilli Lake and Gardens not only boasts picturesque lake views, it's also near many of Milwaukee's finest attractions, such as the Milwaukee Art Museum, Milwaukee Public Market and popular photo spot, The Bronze Fonz.