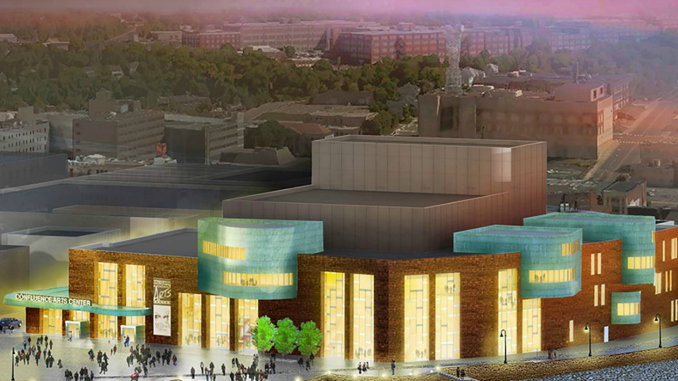 Pablo Center at the Confluence Opens in Eau Claire
The much-anticipated Pablo Center at the Confluence, Eau Claire, Wisconsin's first major arts center located in the downtown district at the confluence of the Chippewa and Eau Claire Rivers, officially opens its doors to the public on Saturday, Sept. 22.
Pablo Center at the Confluence is the result of a public-private collaboration, with funding through investments from the state, city and county, as well as philanthropic donations and new market tax credits. As a founding partner, the University of Wisconsin-Eau Claire will utilize space at Pablo for student instruction, performance opportunities, meetings and special events.
Multipurpose spaces on the third floor offer picturesque views of the Chippewa River and the iconic lighted Phoenix Park Bridge. These rooms are fully equipped with screens, projectors and state-of-the-art sound systems, making them the ideal rental spaces for your occasion.