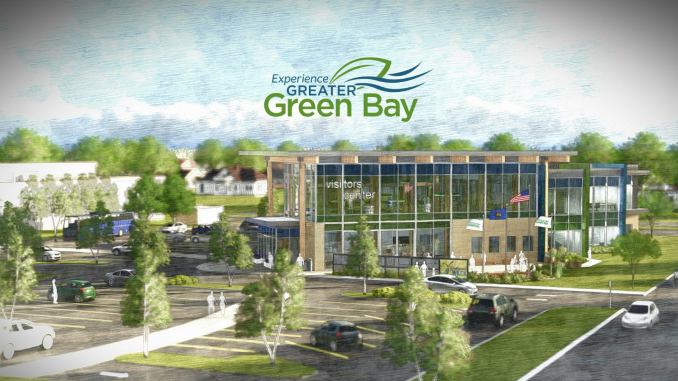 Experience Greater Green Bay Visitor Center to Open in 2020
09/24/2018
The region of Greater Green Bay receives more than 5.7 million visitors annually $671 million spent annually –  up 9% over the last two years.
With the support of several local businesses and other contributors, the Greater Green Bay Convention & Visitors Bureau is ready to enhance tourism and the local economy even more. The CVB is excited to share renderings of a new visitor center that will serve as "the front door of our community."
"The Experience Greater Green Bay Visitor Center" is a project facilitated by Experience Greater Green Bay, a 501(c)(3) partner of the Greater Green Bay CVB. The two-story, 12,500 square-foot visitor center will be managed and programmed by the CVB, which will move its offices there after operating out of Brown County Memorial Complex since the organization was founded in 1969.