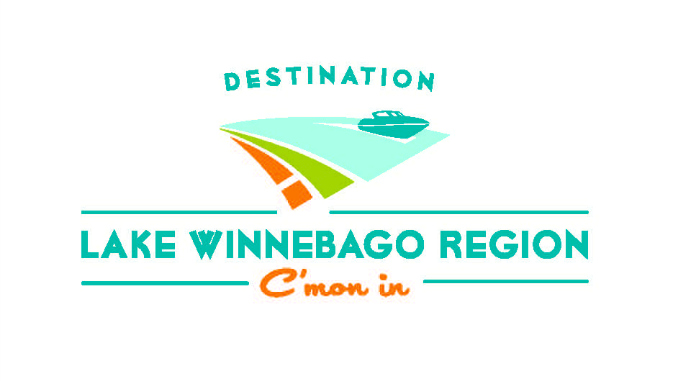 FACVB Completes Rebranding
Destination Lake Winnebago Region is the new, official name for the Fond du Lac Area Convention & Visitors Bureau (FACVB). The new name is part of the rebranding of the FACVB as a regional destination marketing organization. This is in keeping with a well-established national trend amongst CVBs, as the company continues to operate in a more regional capacity.  In joining forces with neighboring communities the Lake Winnebago Region can stand out and offer more to potential event planners and meeting planners.  The verbiage – Lake Winnebago Region – has been used in the marketing efforts for the past several years and includes Fond du Lac, Waupun, Eden and Calumet County. To reflect this name change a new logo was created incorporating elements of the old design with the new name.
"We know that tourists do not care about local borders," said Craig Molitor, President/CEO of Destination Lake Winnebago Region.  "Our visitors to this culturally rich Region want to experience everything the area has to offer from theater and arts to farm tours to incredible supper clubs and waterfront dining opportunities to museums and attractions to exciting festivals and events.  We have the resources, the skill and the infrastructure to help increase economic development in the entire Region."
"Since 2010, the area marked increases in tourism spending and bed tax.  Measured by the Wisconsin Department of Tourism, the tourist money spent in the county has grown from $89 million in 2010 to $147 million in 2017.  Bed tax which comes with the cost of a hotel room and is collected by the city from hotels and passed on to the destination marketing organization as its sole revenue stream has grown from $320,000 in 2010 to $807,750 in 2017.  In 2015 and 2016, Fond Du Lac County showed the largest percentage increase of 72 counties in the state of Wisconsin in direct tourism visitor spending, based on a study released by the Wisconsin Department of Tourism in 2017," according to Molitor.
Along with its new name, the organization has a new location in the heart of Fond du Lac in the Downtown District at 23 S. Main St. The Lake Winnebago Region Visitor Center Main Street presence will allow visitors and residents to experience the vibrancy of downtown.  The sale of the building along the highway allows for additional funds to be made available for more focused and relevant marketing tactics.  Destination Lake Winnebago Region shares the space with community partner, Envision Greater Fond du Lac, which was created by the merger of the Fond du Lac Economic Development Corporation and the Association of Commerce.  While each organization advocates on behalf of creating an increasingly vibrant and economically viable community, they serve different missions.  This co-location fosters a synergistic focus for the betterment of the Region.