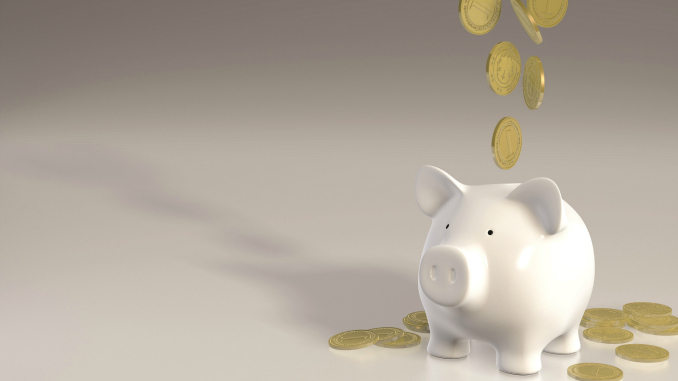 Winning in a Seller's Market
By Ronnie Garrett
When the economy changed so did the meeting and events world. The number of meetings and events grew, and more companies opened their wallets to send their employees to them.  But as the numbers increased, the available space to hold them in tightened. It's a supplier's market out there. Planners need to be prepared to stay within the confines of their budgets.
"I am definitely seeing a shortage of space, especially with dates," says Kathyrn Gleesing, president and CEO of the Destination Management Connection, a full-service destination management company designed to help clients put on events within their budgets.
She adds, "If a client or planner needs to book a venue or hotel within certain date requirements, it is increasingly difficult to do. We often need to book multiple years out just to get the dates they want."
Kevin Shanley, chief revenue strategist for Kalahari Resorts and Conventions, chalks the change up to a thriving economy. "Because of economic events, you have more people wanting to hold events than we have had in the past. Given the nature of our product—you don't build or add meeting space or event venues at the drop of a hat, we have more demand than available space," he says.
Kalahari, which operates in multiple states besides Wisconsin, recently broke ground on a new resort in Round Rock, Texas, to meet growing demand. In addition, it is in the midst of an expansion at the Wisconsin Dells property that will add 112,000 square feet of meeting space. "We have experienced more demand than we have been able to supply for some time, which led us to expand our convention center," he says.
What's a savvy planner to do in a market like this? Shanley and Gleesing offer seven tips on how to get the biggest bang for your buck, especially when suppliers have the advantage.
Know your budget
It's impossible to plan a major event without knowing how much money you have to work with. The work must start there. Gather information about the type of event you want and set a hard number for the budget. Then break the budget into categories. Figure out how much money can you spend on a venue, guest speakers, catering, decorations, awards, entertainment and incidentals.
Share all this information with the venue during the negotiation phase, adds Shanley. "The more information we have up front the better we can tailor something to meet their needs," he says. "We need to understand what the budget is and the flexibility they have to plan an event that meets their needs."
Share your plans and your history.
In addition to the budget, Shanley says it is necessary for planners to share what is most important to them and identify the areas where there is some flexibility. Perhaps a sit-down meal at an evening awards presentation is important and must be very high end, but events held during the day can be more budget friendly. "If we know this upfront, we can tailor our proposal, including menu recommendations and audio visual, to those requirements," he says.
Shanley explains that he also likes to know what has worked or not worked at past events. "This helps me ensure we are putting emphasis on the right things in their budget," he says.
Gleesing says it also helps if planners can bring a solid event history to the negotiations. Know how much food and beverage your meeting used in the past, how many rooms you picked up, and so on. "The more you can show that you have a lot of business to bring to the property, the more valuable you are going to be," she says. "If you have a strong history, the hotel is definitely going to want to deal with you."
Be flexible.
Prices go up when the requirements for a meeting and event are narrow and inflexible. This can be as simple as being willing to change your dates. Could you hold the meeting during the week instead of over the weekend? Can you hold it during the hotel's off-season, rather than its peak season?
"If there is one word you're going to hear from me more than anything else, it is flexibility. As planners look to pick a date, select the space, determine the set-up, pick the food and beverage and so on, they need to be flexible if they want to save money," Shanley says. "If you can be flexible on the dates, whether it's the time of year or the days of the week, or if you can be flexible on the meals you serve, you can gain incremental savings that add up over time."
Book Volume.
Gleesing says planners that come in with one meeting are not as attractive as those that can bring in several meetings over the course of the year or in different years. "Volume can bring about deeper discounts," she says. "These are important things to keep in mind as you're negotiating."
Share resources.
Ask about the events being held directly before your meeting or event to see if there might be resources that can be shared. The meeting directly prior to your event might have used an audio visual set up for its general session, and there may be an opportunity to ask the venue to keep this equipment in place for your event, to lower labor costs. "We had a meeting at a venue in Boston, and the group before us put room darkening shades across all the windows in the general session area," Gleesing says. "We inquired about using those shades and were able to take advantage of that resource. They just left them up for our meeting."
Negotiate the price of the hotel rooms.
When booking room blocks, negotiate the price for those rooms as well as the number of comp rooms you receive. "If you have a larger room block, let's say 500-1,000 rooms, you often can negotiate one comp room per every 35 rooms as opposed to the standard one per 50," Gleesing says. "Those extra rooms will help you with the VIPs, speakers and staff you need to accommodate at the conference. Those savings will quickly add up."
This is another area where Shanley says flexibility is a plus. Ask the hotel if there are any times when its bookings are low. Planners can leverage information on when occupancy is low to negotiate a better deal. Selecting dates where occupancy is low can prompt the venue to throw in additional comp rooms, he adds.
Carefully consider food and beverage.
This is an area where costs can quickly add up, but Gleesing says it's also an area where prices can be greatly reduced. If a planner is willing to provide passed hors d'oeuvres instead of a sit-down meal during an evening event, Gleesing says "the cost savings can be quite substantial."
Flexibility comes in here as well, adds Shanley who points out if a planner is willing to change the menu, he or she may be able to parlay into what the previous group selected for food. "Instead of having to produce beef for one group and chicken for another, the venue can produce one menu for two separate group and get better prices," he says.
He also advises asking the caterer for the most economical food choices because the price of menu options can fluctuate. "We, as consumers, do not notice there are periods of the year, where certain foods are dramatically less expensive, but your caterer would know that," he says. "Believe it or not, there are times of the year where the front half of the chicken is very expensive, but the back half is not. Chicken wings also tend to fluctuate greatly in price."
He adds, "Chefs can give you insight into where the market is at and what products have the best prices, "he says.
Shanley points out that plated dishes versus buffet-style serving also can make a difference. He says though many people think a buffet will be less expensive, it often is not. "Though a plated event takes more staff to execute, it typically takes more food to produce a buffet," he says. "All things being equal in terms of menu, a buffet will be more expensive. You cannot control the portions in a buffet."
In real estate, a supplier's (or seller's market) gives the seller a clear advantage. But in the meeting world, if planners are prepared and know what to ask for in negotiations they can save money.
"Be flexible and don't be afraid to ask," says Shanley.