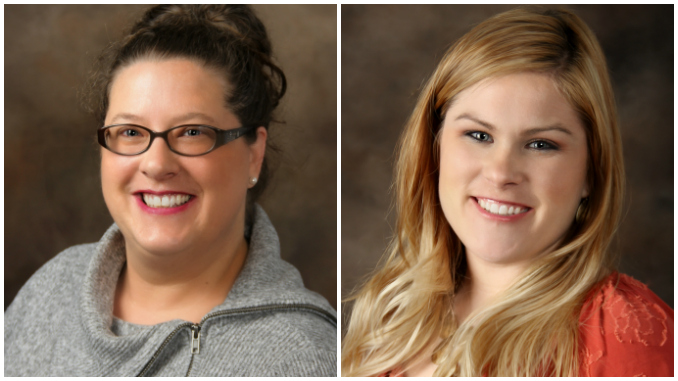 Visit Eau Claire: Growing the Team, Amping Up Sales
Lori Konkler and Cami Johnson join Visit Eau Claire, the area's official tourism and marketing organization, toward making the city a major business travel destination.
Wisconsinite Lori Konkler, director of sales and operations, brings more than 15 years' hospitality experience to the organization. Konkler has worked previously with several notable companies, including Kalahari Resorts and Wilderness Resorts in Wisconsin Dells, Hilton, Marriott, La Quinta and Aramark. In her new Visit Eau Claire role, she will help hotel sales staff develop new opportunities and initiatives to attract business and events, as well working with marketing, public relations and partnerships to build tourism impact upon the community.
Bringing her hospitality expertise with her from Phoenix, Cami Johnson has lived in Wisconsin since 2012. In 2017 she joined Visit Eau Claire as the services manager, and implements and communicates the organization's programs for client and stakeholder experiences, working closely with local businesses on destination marketing.
In addition to growing its staff, Visit Eau Clair is this year expanding its partner services, adding a photography cooperative and experiential development program, and looking moving the Visit Eau Claire visitor center into the new arts complex, the Pablo Center at The Confluence.