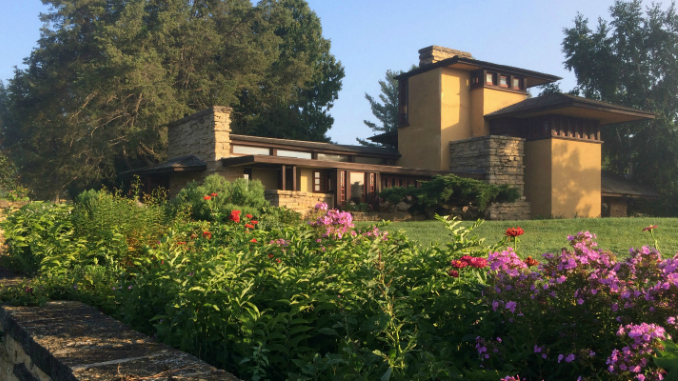 Taliesin Preservation Unveils a New Space Rental Program
Taliesin Preservation's new space rental program now enables corporations and the public to host private events at Frank Lloyd Wright's incomparable 800-acre Taliesin estate in Spring Green, Wisconsin.
Nestled into the rolling hills of the Driftless Area of Wisconsin, Taliesin was home, studio and school of the visionary and influential architect, world renown as the father of the Prairie school style.
The historic Taliesin estate welcomes corporate and individual events, from receptions, cocktail parties, dinners and symposiums to staff retreats, conferences or other events. A variety of indoor and outdoor estate spaces can accommodate small or large groups. Available interior spaces include the Frank Lloyd Wright Visitor Center, Tan-y-Deri, Hillside Assembly Hall, Hillside Theater and Wright's Taliesin residence. Available exteriors include Tan-y-Deri and Hillside.
Taliesin received the 2018 Governor's Tourism Award for Arts, Culture, and Heritage, in March at the Wisconsin Governor's Conference on Tourism. A National Historic Landmark, as designated by The National Park Service, Taliesin also was designated one of America's Most Endangered Historic Places by The National Trust for Historic Preservation.
For more information, to schedule a walk-through, learn about preferred vendors or book a space, contact Aron Meudt-Thering, Taliesin events manager: [email protected], (608) 588-7900, Ext. 221.